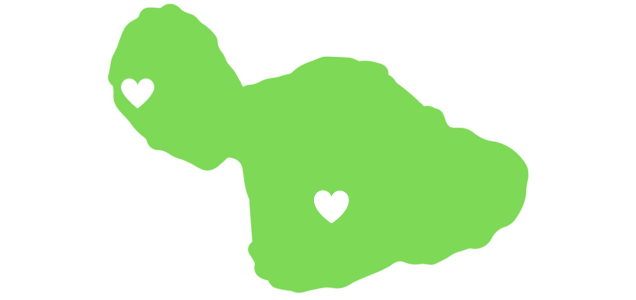 Lāhainā was recently devastated by wildfires described as the deadliest natural disaster in modern U.S. history, leaving many of our REALTORS ® Association of Maui members and their families facing unprecedented challenges. Loved ones have been lost, homes destroyed, and lives upended.
The REALTORS ® Association of Maui is focused on providing as much assistance as possible to aid with relief and recovery. Our initial goal is to raise $300,000. With your support, we aim to offer each of our approximately 90 members, who were victims of the wildfire, with a $5,000 grant in emergency relief funding.
If you are in a position to contribute, we hope you'll join us in supporting Maui's recovery by donating today to the REALTORS ® Association of Maui's Community Foundation. Your contribution, no matter the size, will help our members as they work to rebuild their lives. Click the button below to make a contribution via PayPal or a credit or debit card, and 100% of your donation will go directly to those impacted.
If you have any questions or would like to discuss your contribution further, please do not
hesitate to contact us at info@ramaui.com.
Supporting students and our island community
The REALTORS® Association of Maui Community Foundation (RAMCF) was incorporated in 2007 as a 501(c)3 nonprofit organization with the goal of enhancing the educational experiences and opportunities of students throughout Maui County. In 2018, the Foundation added housing concerns to its charitable objectives. The Foundation is generously supported by members of the REALTORS® Association of Maui and the local community.
RAM Community Foundation programs
Wishing Well...for Maui Students
Since 2007, the Wishing Well has donated countless goods, supplies, and services to Maui County public schools.
Approximately 52% of students attending Maui County public schools need some sort of assistance to meet their basic needs so that they can focus on succeeding in school. The Wishing Well identifies these needs and coordinates potential donors with individual schools in the receipt of goods, services, and monetary funds. Read more about the Wishing Well.