OPEN Monday-Friday, 8 am-5 pm
To ensure the health and safety of our members, staff and community, the following visitor rules will be in effect until further notice.
Pandemic Unemployment Assistance (PUA)

Self-employed individuals and independent contractors who are unable to work for the weeks impacted as a result of COVID-19 between Jan. 27- Dec. 31, 2020 may apply.
Notice: Paycheck Protection Program closed Aug. 8, 2020

Current law dictates that the Paycheck Protection Program (PPP) close at the end of August 8, 2020. As such, SBA is no longer accepting PPP applications from participating lenders.
COVID-19 Landlord/Tenant FAQs
Conducting Business During COVID-19
Resources for REALTORS® during the pandemic.
Hawaii Real Estate Practice

Hawaii Association of REALTORS has created the following resources to help you conduct business in real estate sales, property management, and vacation rentals: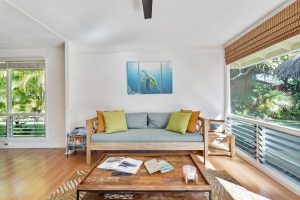 Coronavirus Guidance for REALTORS
NAR is providing this guidance to help REALTORS respond to the coronavirus's potential impact on the real estate industry.
Coronavirus Guidance for REALTORS
Resources for the community, including potential homebuyers and sellers affected by the COVID-19 pandemic.
COVID-19 Landlord Tenant FAQs
The Office of Consumer Protection FAQ explains how Landlords and Tenants in Hawaii are affected by the special legal requirements invoked by Governor Ige's emergency proclamations concerning coronavirus.
Coronavirus: Resources for Property Owners

The National Association of REALTORS® (NAR) has compiled resources to provide property owners with assistance during the COVID-19 crisis.