For any college-bound high school senior, there's nothing quite like the thrill of receiving an acceptance letter from their top-choice school. But for many, that chicken-skin moment may be overshadowed by a distressing question: "How am I going to pay for this?" 
That's why student scholarship programs are so important. 
There are many Realtors Association of Maui (RAM) members who support Maui County's young scholars by offering scholarships to ease some of their financial burden. Among them is Georgie Tamayose of Island Sotheby's International Real Estate, who recently established the Rising Tide Fund scholarship program. 
"I am thrilled to share with everyone the Rising Tide Fund, a scholarship program for first-generation college attendees in the County of Maui, administered by the Hawaii Community Foundation," Tamayose said. "This scholarship fund is sponsored by me; however, family members, friends and clients have donated to the fund, which helps increase the available monies for deserving students."
Tamayose said the recipient of the annual Rising Tide Fund scholarship will receive an award of approximately $4,500 each year for the next four years. This year's scholarship awardee will be announced later this month. 
Tamayose was the first in her family to graduate from college and hopes the scholarship will help smooth the path for other first-generation students. "I know firsthand the challenges and opportunities that come with being the first in your family to pursue higher education," she said. "With this scholarship, recipients can focus on their studies and achieve their dreams without the burden of financial hardship.  I am proud to be part of this effort to make a positive impact on the lives of these students and their families."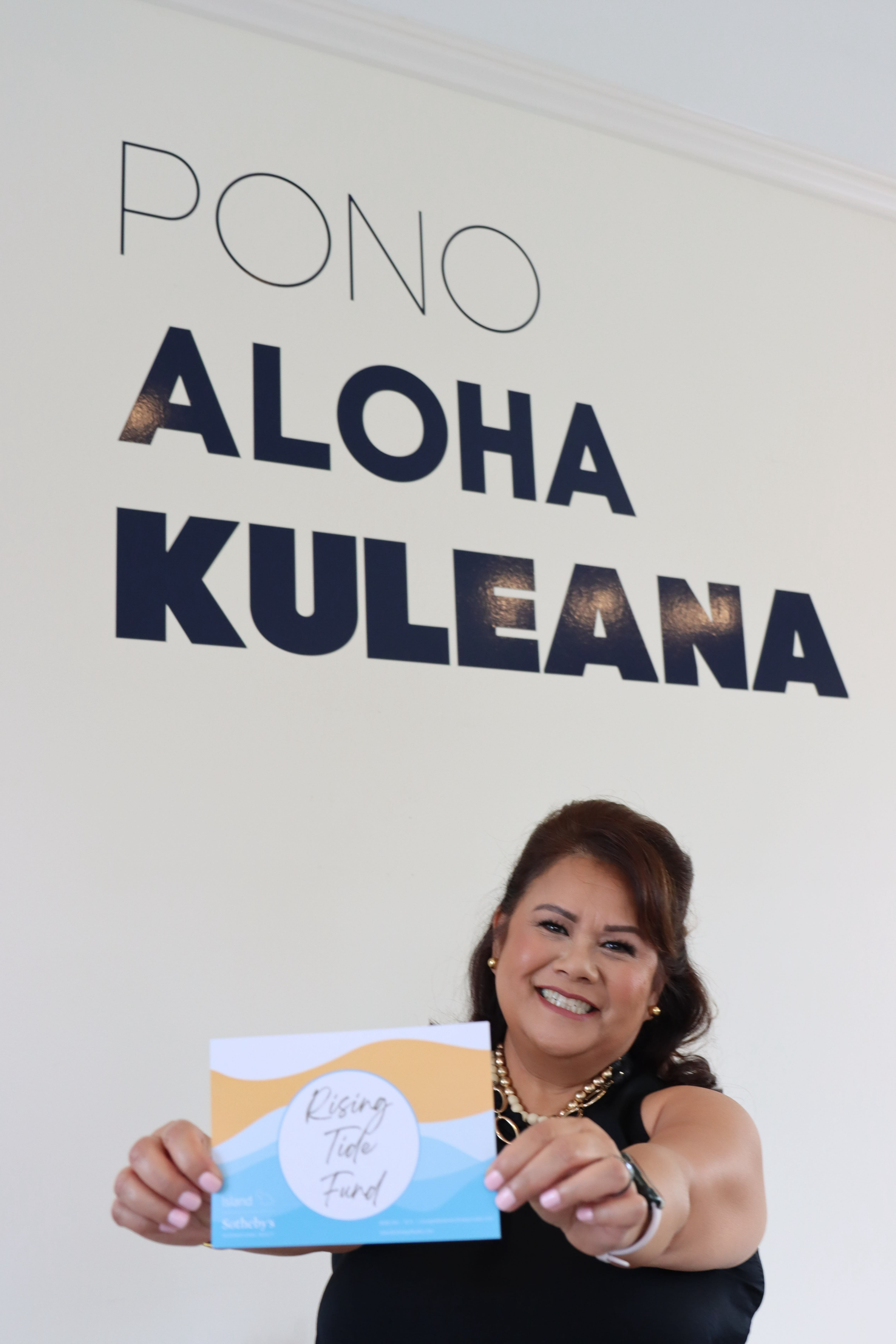 Georgie Tamayose is one of the many Realtors Association of Maui members who offer academic scholarships to Maui County students every year. 
Photo courtesy Georgie Tamayose
Tamayose recalls the moment when she realized the impact of being a first-generation student. "After my first year in college, I overheard a family member speaking to their children, saying: 'If she can go to college, so can you.' In that moment, I realized that my education had not only benefited me, but it had also raised the tide for my family," she said. "I hope my story serves as a reminder of the importance of education and the potential to raise the tide for those around us."
Tamayose encourages others to consider establishing their own scholarship program. "With the help of Hawaii Community Foundation, the process was incredibly easy," she said. "Through the guidance of Inger Tully at Hawaii Community Foundation, I was able to navigate the process of setting up the fund and establishing criteria for eligibility. The foundation provided support in administering the scholarship and ensuring the funds were properly allocated to deserving recipients. Reach out to me if you're interested in starting a fund; I'm happy to make a connection to Inger at Hawaii Community Foundation."
Applications for the 2024 Rising Tide Fund scholarship will be available in November. To apply, visit www.hawaiicommunityfoundation.org/students.  
Do you know a Realtors Association of Maui member who should be recognized for their contributions to the community? If so, send your story idea to Sarah Ruppenthal at missruppenthal@gmail.com.