New changes to Paragon on Aug 3rd (version 5.90)
Be the first to know about the latest enhancements to your Paragon MLS. All enhancements are designed to help you navigate through the system and enhance your experience with Paragon. In version 5.90 Office Brokers can now choose their attribution method (phone, email, agent phone) on listings appearing on IDX websites.
Version 5.90 also adds the ability to enter a new listing directly from your tablet or phone, using Paragon Connect! Here's a list of major changes coming on August 2nd to your Paragon MLS.
NAR Mandate – Broker Attribution
In compliance with the NAR mandate for Broker Attribution, a new node has been added to the Preferences/System tree for "IDX/VOW Contact Info" in Paragon Professional. This addition will allow the broker to select a phone number or email address to be displayed in listings that go out in IDX and VOW data feeds via RETS. RAM will be sending out additional messages to our Brokers, since it is required that each MLS office chooses a Broker Attribution choice.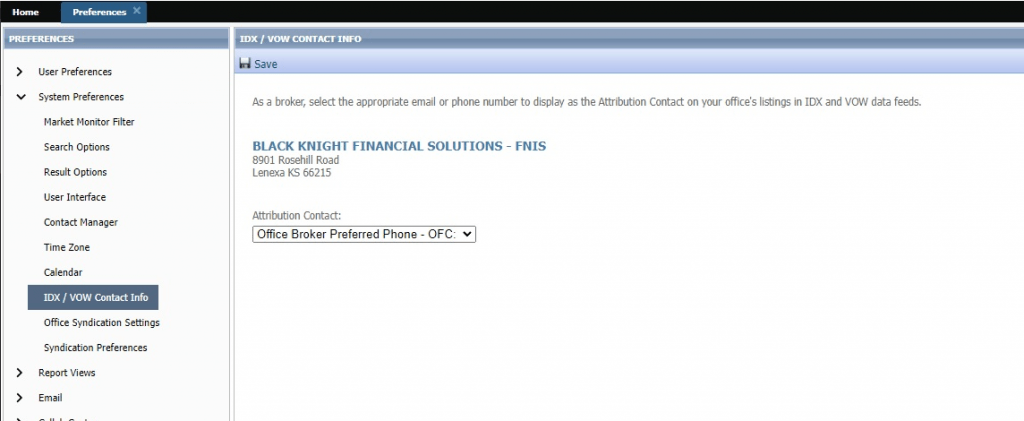 A dropdown will be added to the page labeled as 'Attribution Contact,' thus allowing the broker to select from a list of phone numbers and emails. However, this field is optional, and the broker does not have to set a value. The dropdown list will include the following options:
No value selected
Agent preferred phone
Agent email
Office broker preferred phone
Office broker email
Office phone #1 – 3
Office email
The "No Value Selected," which is equivalent to not having selected an option, will be the default. As per the mandate, the Listing Participant must select the value and therefore, Black Knight is not allowed to pre-select for the Broker/MLS. Once a real value is selected by the broker, the actual phone number or email address will get appended to outbound IDX and VOW listing data feeds.
When the broker is assigned to multiple offices, each office will appear with a separate dropdown. The broker will have the ability to set a different value for each office.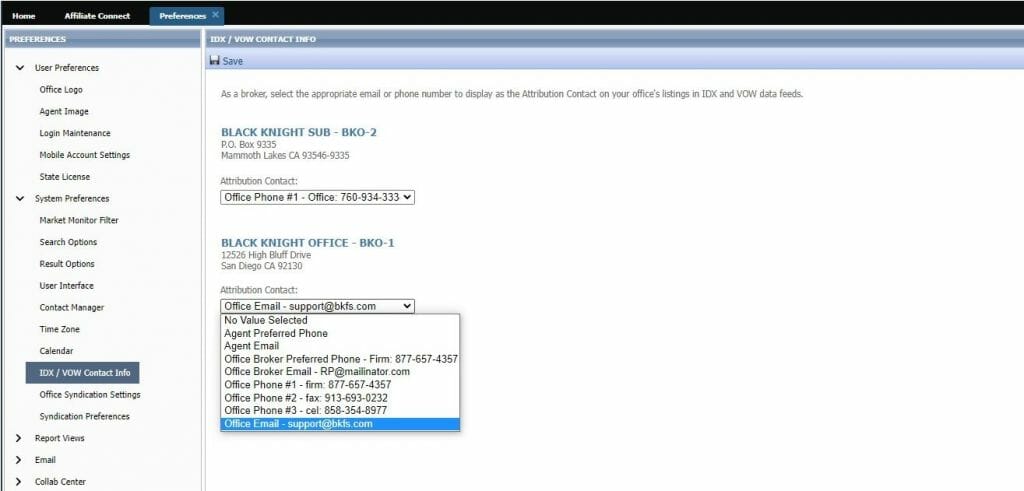 Statistical Reporting – Add Zero Volume filter to Year-to-Year Report
The Year-to-Year report now respects the Include with Zero Volume filter. When selected, the report includes all results. When unselected, the report will exclude sections where all columns are zeroes.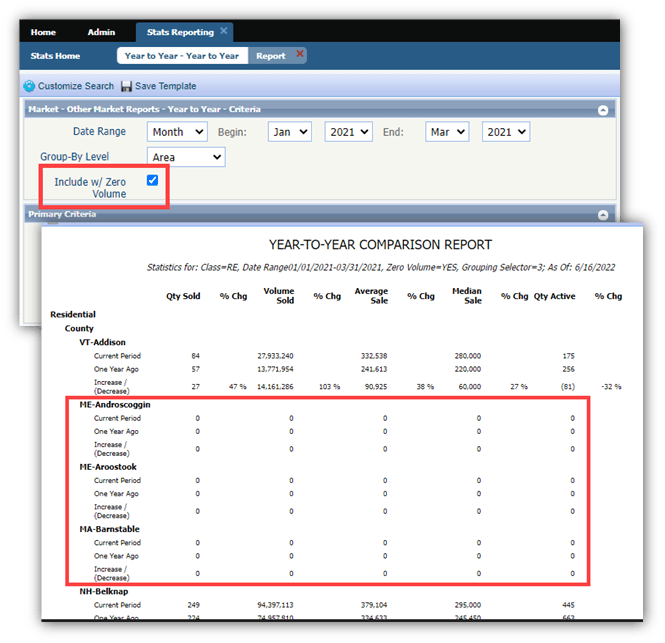 Removal of Show Community Report Button (Collab Center)
Previously, CollabLink and Collab Center displayed a SHOW COMMUNITY REPORT. Consumers would have to click the button to view the report. The button has been removed and the report will automatically display when the user clicks the COMMUNITY REPORTS tab OR scrolls to the bottom of the detail view.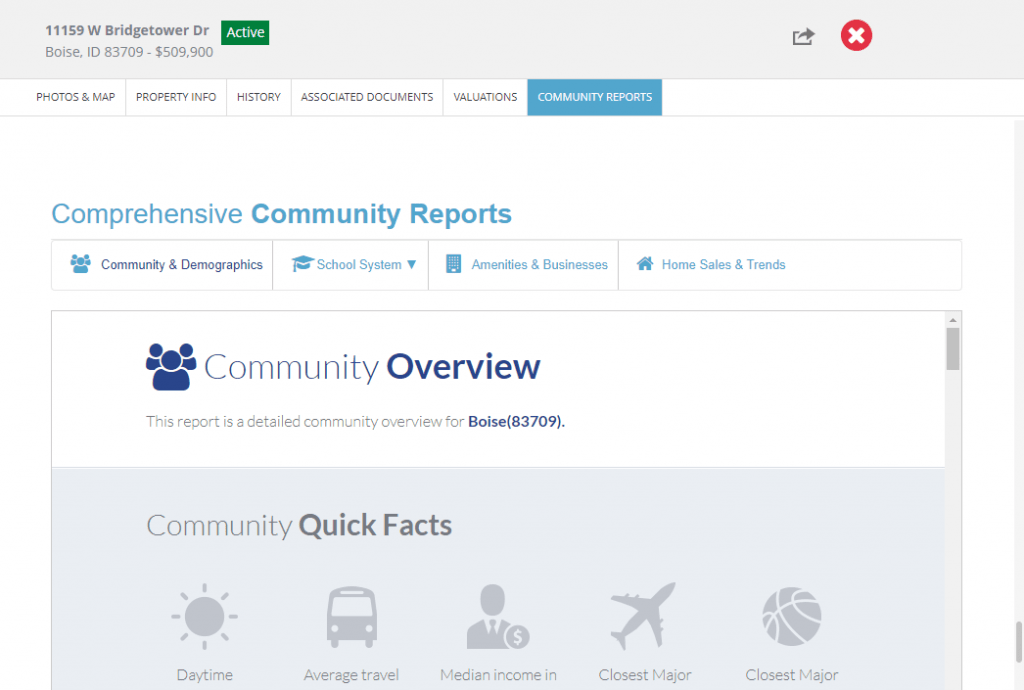 New Hotsheet in Paragon Connect (for mobile phone and tablet users)
The Hotsheet search in Paragon Connect has been completely remodeled and upgraded in the 5.90 release. This search now includes additional functionality that makes it fully in sync with Paragon Professional. In addition to the new functionality, this module has been migrated into our React/Inferno code base. It even includes a few new features not found in Paragon Professional. Below are some highlights of the new Hotsheet search.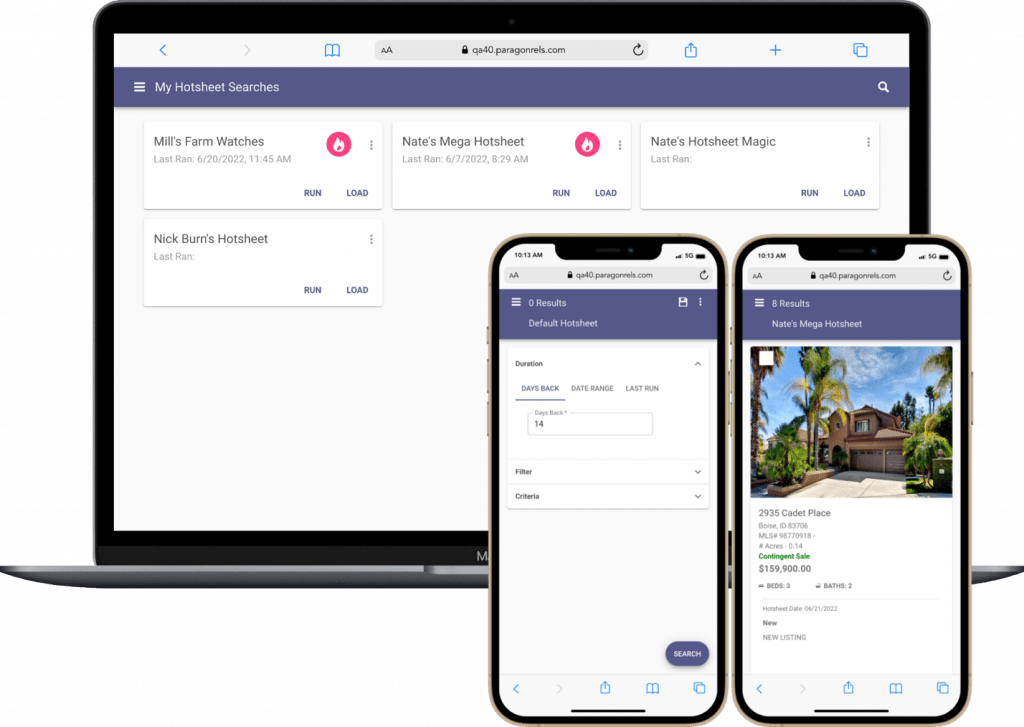 Hotsheet Duration
Prior to the 5.90 release, the Hotsheet search in Paragon Connect only allowed you to use a date range to locate hotsheet records. Now you have three separate duration options.
Days Back:
The days back control allows you to quickly search for previous days in the past. The control allows you to search up to 999 days in the past and only accepts numeric values. It is the first option found on the form.
2. Date Range:
A new date range component has been implemented on the Hotsheet search. Like the previous version, an agent can manually type a begin and end date. However, the new component also allows you to use an advance operator to choose from MLS defined time frames. You can also use a calendar control to select a begin and end date.
3. Last Run:
The last run option allows an agent to run a search based on the last time that Hotsheet was ran. This is also slightly different from how Paragon Pro functions. Paragon Pro will use the last run date regardless of the search loaded. Whereas Paragon Connect will track the last run date for each Hotsheet search.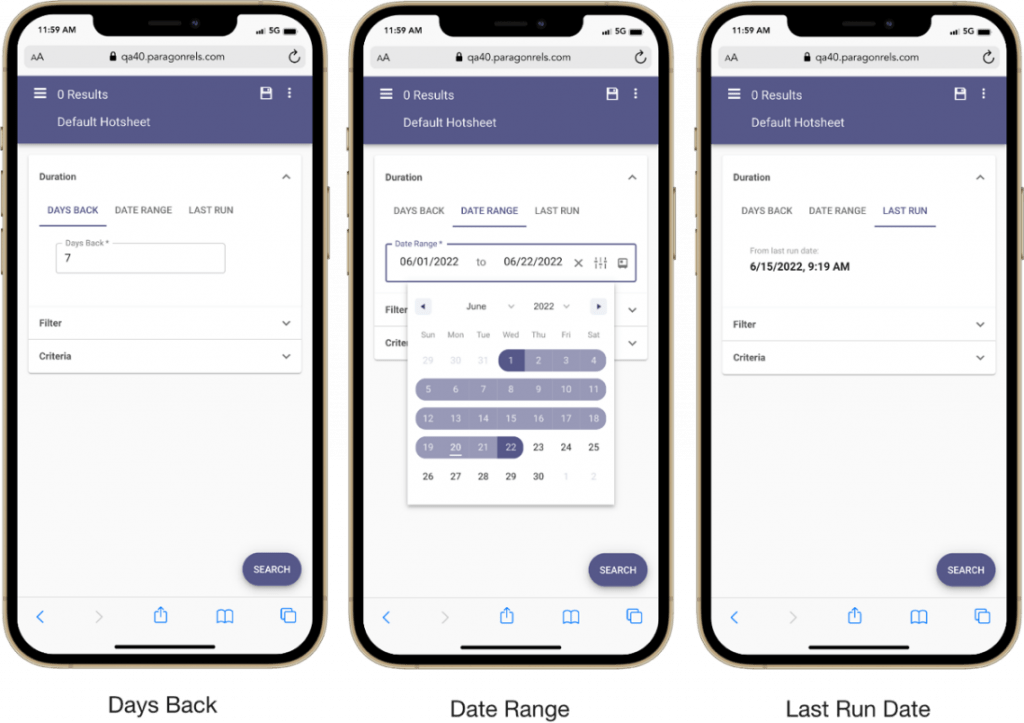 Add a New Listing in Paragon Connect
Along with the new Listing Maintenance module within Paragon Connect there is a new option to add listings. Currently, you have the ability to edit existing listings. With this new feature you have the ability to start a brand-new listing and continue to edit it until it is ready to be published as a complete, live listing!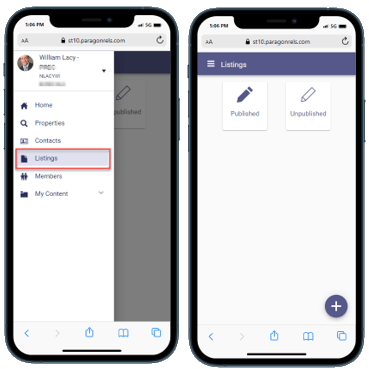 If you have specific questions about any of these changes please contact jeff@ramaui.com.
If you would like to watch a video showing all the new enhancement to 5.90 here is the 30+ minute video.