Paragon Tax now includes 2022 data
Paragon has updated the Maui County Tax data with 2022 information, showing revised Assessment, Tax, and Owner information.     Paragon Tax is used for auto-filling new listings with tax info.     You can also select the report called Paragon Tax to view the Tax report for a specific MLS listing, or simply click on the Tax button at the top of your Paragon screen and start searching. 
Note for Realist Tax Users: Realist Tax data available through Paragon MLS is currently showing 2021 assessor records and may not have 2022 data for several more months.  For the most recent tax data for Maui County please use Paragon Tax, or the QPublic Assessor website.
---
Using Paragon Tax
Click on the "Tax" button on the main menu

Click on the county.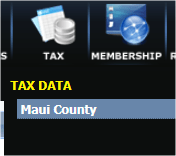 The Tax Search Criteria will display with a basic list of fields to lookup one or more tax records.
Enter the search criteria.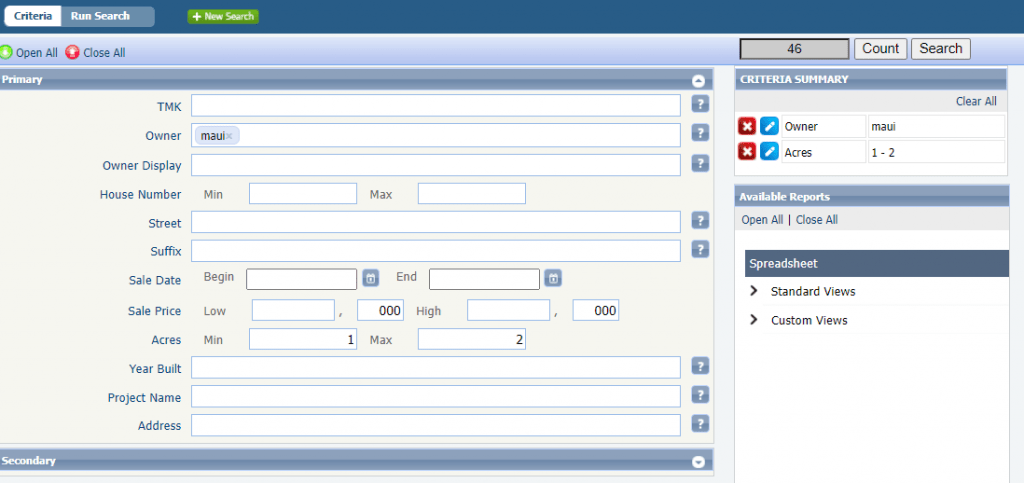 After viewing the search results click the row for the property report you wish to display.
Paragon Autofill (for new and existing listings)
The example image below is showing which fields can be used to Auto-Fill on a Paragon Listing. You can choose which fields to include by selecting the Checkbox.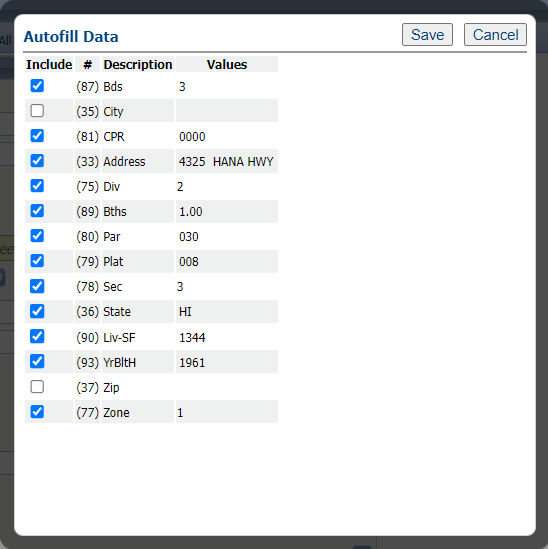 Notes for Paragon Auto-Fill – Auto-Fill on a new Paragon listing is optional.  Some values like City or Zip Code may still have to be entered manually after using auto-fill.   Please verify that the auto-fill data on your new listing is accurate and make any necessary changes necessary if it is wrong.
The Paragon Tax data should match the Maui Tax Assessor records found on QPublic.net/hi/maui/.  If you find any discrepancies in the Paragon Tax data used for auto-fill or the Tax Reports please contact betterdata@ramaui.com to report the error and TMK#.