REALTOR® helps preserve the past, build a better future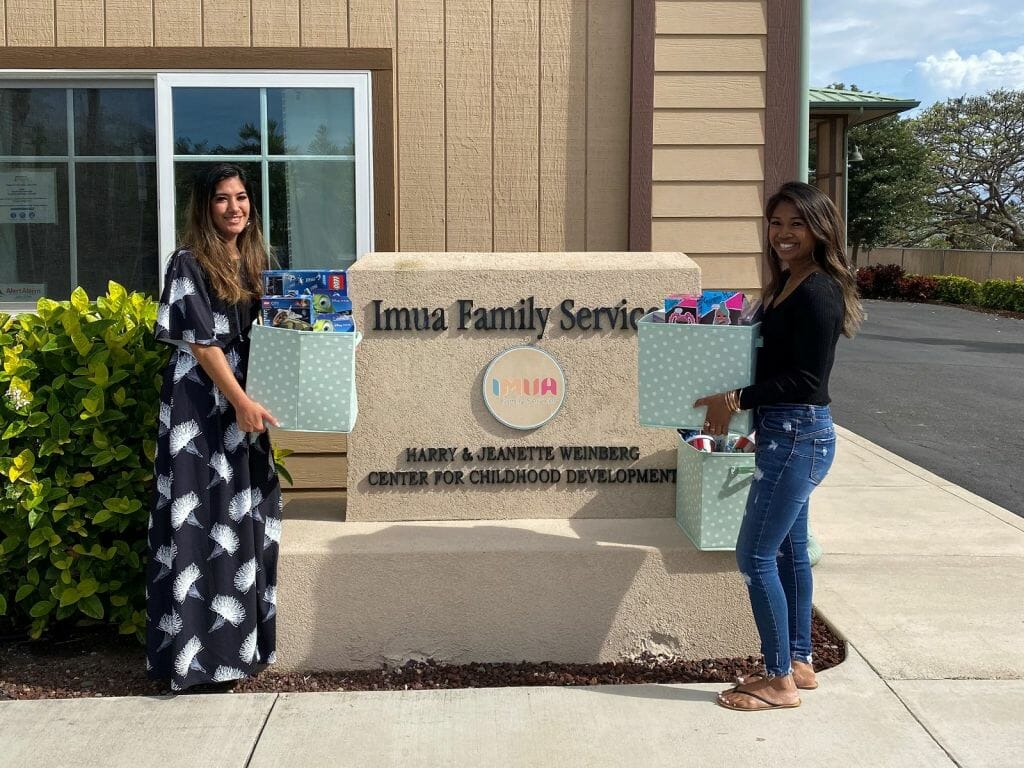 How much history can an 1,800-square-foot building hold? A lot. Case in point: The Alexander & Baldwin Sugar Museum in Pu'unene.
The museum is home to an impressive collection of artifacts, photos and documents, as well as interactive displays and exhibits that explore the rich, multiethnic nature of plantation communities and plantation life in Hawaii. And every Thursday, you'll find Samantha Kramer there greeting visitors at the front desk, lending a hand in the gift shop, or tending to one of the exhibits.
Kramer, a Realtor-Salesperson with Keller Williams Realty Maui, joined the Sugar Museum's volunteer roster in April of 2021. "I wanted to give back to the community in a meaningful way," she said. The decision to volunteer at the museum was a personal one: Kramer's great-grandfather was a plantation worker and both he and her great-grandmother lived in West Maui's Pu'ukoli'i plantation camp. As a volunteer, she said, "I feel more connected to my family and my community."
Every week, Kramer helps visitors discover Maui's past and learn more about the island's sugar plantation heritage. There are plenty of teachable moments, as she routinely answers questions from curious museumgoers. The most frequently asked question? "'How do you eat [raw] sugarcane?'" she said. (The answer: Remove the outer layer, then chew it or suck on it like a lollipop.)
Volunteer opportunities abound at the Sugar Museum, and Kramer encourages others to consider filling out a volunteer application, particularly those who have an interest in, or a passion for, Maui's history and heritage.
In addition to the Sugar Museum, Kramer is making a difference in her community through Imua Family Services, the largest single provider of early childhood intervention and development programs in Hawaii. The nonprofit serves children and their families on Maui, Molokai and Lana'i and offers family-centered, therapeutic services for infants, toddlers and preschool children, from birth to age eight. Among its many programs is Imua Inclusion Preschool, which provides an inclusive learning environment where students' individual educational, social, emotional, and physical needs are met.
Kramer is a member of the Imua Inclusion Preschool's Parent 'Ohana Group, known acronymically as POG. She helped coordinate the preschool's first annual "Fish n' POG" event, a tilapia fishing contest that was held on May 7 at the Maui Tropical Plantation in Waikapu.
Kramer said more than 100 families participated in the fundraiser, which reeled in $11,000 for Imua Inclusion Preschool. In addition to manning the registration table on the day of the event, Kramer purchased and donated toys that were used as prizes and assembled goodie bags for each participant. The bags were filled with snacks and containers of POG juice donated by Hawaiian Airlines. (A clever nod to the tournament name.)
When it comes to volunteering for Imua Family Services and the Sugar Museum, Kramer says she's in it for the long haul. "I'll do whatever I can to help… and I'll do it for as long as I can," she said.
The Alexander & Baldwin Sugar Museum is located at 3957 Hansen Rd. in Pu'unene and is open from 10 a.m. to 2 p.m. Monday through Thursday. For more information or to inquire about donor or volunteer opportunities, call (808) 871-8058 or visit sugarmuseum.com. You can also follow the museum on Instagram at @absugarmuseum.
To learn more about Imua Family Services and its programs or to inquire about donor opportunities, visit imuafamily.org, email info@imuafamily.org or call (808) 244-7467. For more information about Imua Inclusion Preschool, visit imuafamily.org/imua-preschool.
The Maui News – June 3, 2022