Changing lives, one home at a time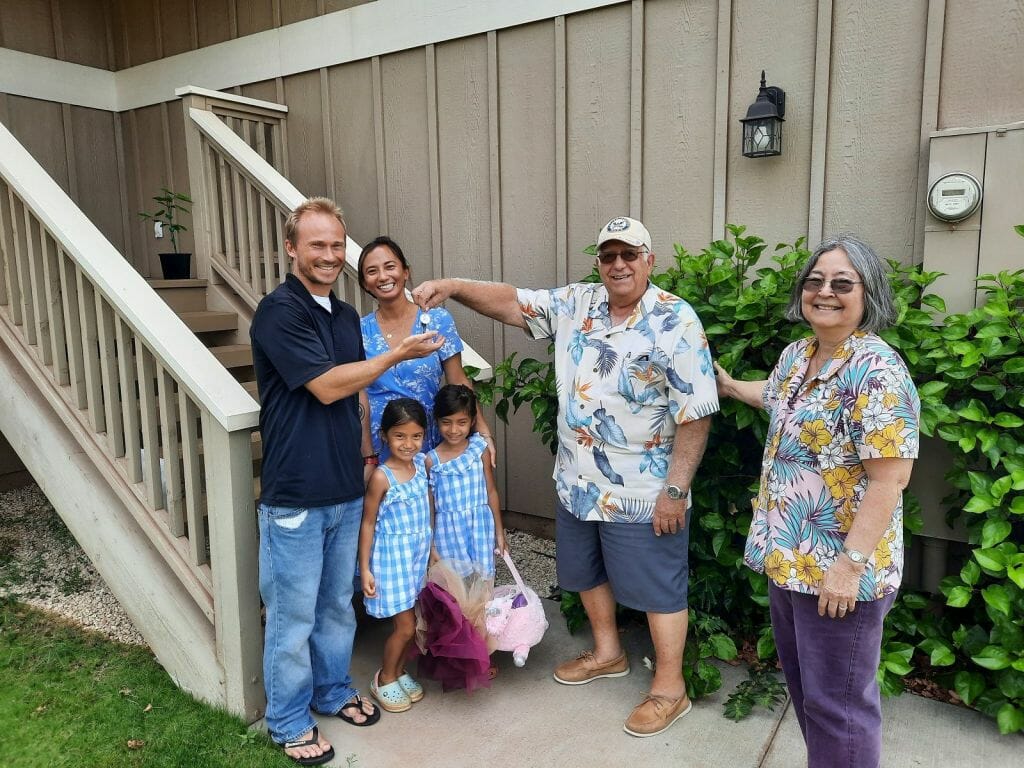 For many, owning a home may seem like an unattainable goal, as many buyers find themselves priced out of the single-family home market. But community land trusts like Na Hale O Maui can help.
"Our motto is 'changing lives, one home at a time," said Realtors Association of Maui (RAM) member Cassandra Abdul, who serves as Na Hale O Maui's executive director. "And that's what we do—we are making a difference in the lives of the people who qualify to live in these houses."
Na Hale O Maui puts affordable homeownership within reach of Maui County residents by securing and preserving a permanent supply of affordable housing alternatives for low- and moderate-income households. The grassroots membership-based organization is Hawaii's first community land trust and is one of 250 in the United States. Since its inception in 2006, Na Hale O Maui has made the dream of homeownership come true for 54 families—and counting.
If you're unfamiliar with how a community land trust works, here's a brief overview. A community land trust like Na Hale O Maui separates the value of a house from the value of the land underneath and around it; it sells only the house and retains ownership of the land in trust forever. The homeowner has exclusive use of the land, known as sustainable leasehold property, which can be inherited by family members. The cost of the land is reduced or eliminated, which makes the house more affordable, while also ensuring long-term stability and security for the homeowner. And the key words here are "affordable," "permanent" and "forever." When you buy a community land trust home, it will remain permanently affordable. Forever.
Abdul hails from a real estate family and knows firsthand the stability, security and sense of pride that comes from owning a home. She was hired as Na Hale O Maui's associate director in 2015 and stepped into the role of executive director and principal broker in 2016.
Since then, she's seen plenty of success stories. Most recently, Na Hale O Maui obtained a deed-restricted home in Lahaina that had been sold back to the County of Maui. Through a county-issued in-kind grant, Na Hale O Maui added the four-bedroom, three-bath home to its portfolio and made some improvements. Among them: repainting the interior, refinishing the doors, and installing new flooring. Following an application and selection process, Na Hale O Maui sold the home to Lahainaluna High School teacher Tad Luckey and his family. They closed on the home in early April.
"Housing is tough as everyone knows," Luckey said. "We were renting a one-room house and thought that might be as good as we could do given the rising housing prices. A colleague suggested looking into Na Hale O Maui and through them we've been blessed with a house of our own. We really want to say mahalo to everyone with Na Hale O Maui and all the organizations working to help regular residents find housing in the islands."
For Abdul, there's nothing better than handing over a set of keys to new homeowners like Luckey. "The difference it makes in their lives is incredible," she said. "Getting people into affordable housing—that's where my heart is."
Prospective homeowners must meet eligibility requirements and complete Na Hale O Maui's four-step program to be added to the list of qualified homebuyers. The nonprofit hosts free quarterly homebuyer seminars that cover the four steps to owning a community land trust home, the fundamentals of community land trust homeownership, and the basics of securing the right mortgage.
For more information about Na Hale O Maui or to inquire about membership or donor opportunities, visit https://www.nahaleomaui.org, email info@nahaleomaui.org or call (808) 244-6110.

The Maui News – May 20, 2022