REALTOR® helps youth stay on top of their game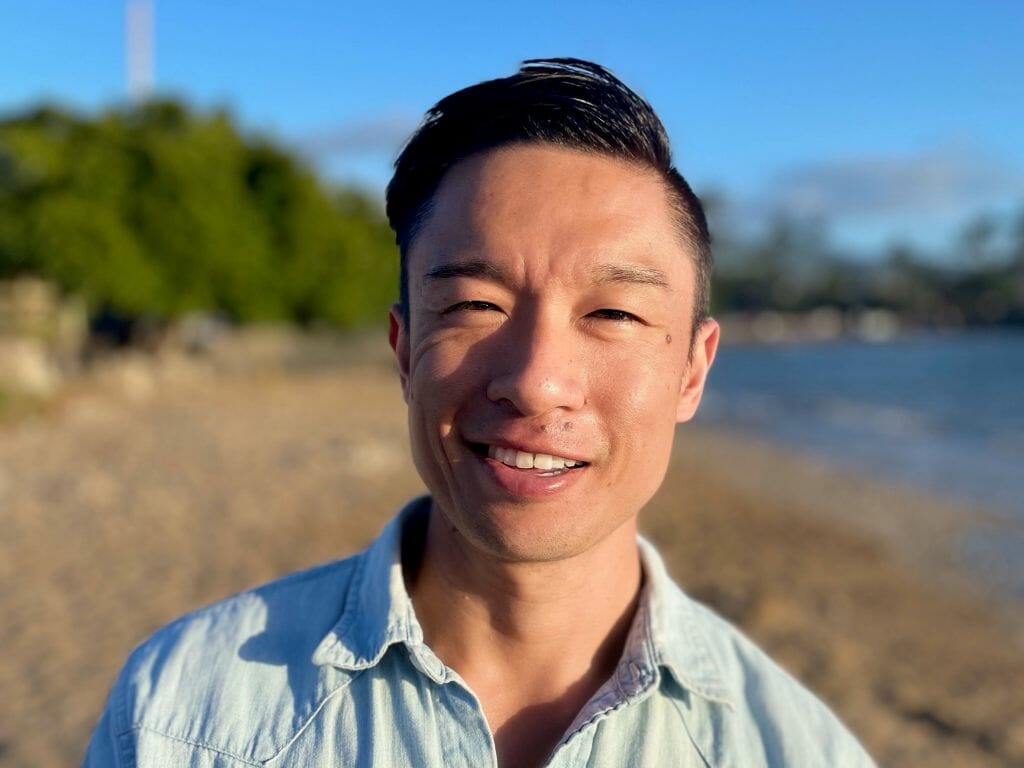 They've been called the unsung heroes of sports.
At nearly every football, basketball, volleyball, baseball, softball game or track meet, there's an athletic trainer on the sidelines, ready to spring into action.
Rich Wu of Hawaii Life Real Estate Brokers is one of them.
Prior to becoming a Realtor, Wu was an athletic trainer at the University of Hawaii at Manoa and King Kekaulike High School. As a graduate assistant at the University of Hawaii at Manoa, he worked with the football team and men's volleyball team for three years. At King Kekaulike High School, he worked as a trainer for four-and-a-half years.
Today, Wu continues to help out at the high school as a volunteer. "I provide basic medical support for practices and games," he explained. "Most recently, I covered soccer practice and a girls' basketball game. I also tape ankles and assist with designing rehabilitation programs for injuries."
According to the National Athletic Trainers' Association, athletic trainers provide a range services, including "primary care, injury and illness prevention, wellness promotion and education, emergent care, examination and clinical diagnosis, therapeutic intervention and rehabilitation of injuries and medical conditions." We often see them run onto the field, court or track to help an injured athlete, but most of their work happens behind the scenes. (Hence their unsung hero status.)
Wu holds a bachelor's degree in sports medicine from Boise State University and a master's degree from the University of Hawaii at Manoa. He kindled an interest in sports and medicine at a young age. "Basketball was my go-to sport," he said. "I knew that I wanted to be in the medical field growing up and I figured why not work in the medical field and stay involved with sports. Sports performance is also a passion of mine. It fascinates me what the human body is capable of and I enjoy coaching sports performance–agility, speed, and strength training."
Wu has seen firsthand the physical, social and emotional benefits of participating in sports. "I'm a huge advocate for sports," he said. "I believe it teaches you leadership, communication and teamwork. These are all skills I personally use every day."
In addition to King Kekaulike High School, Wu has also volunteered his time at Baldwin High School. What does he enjoy most? "The interaction with the student-athletes," he said. "They are at an age where you can influence them and help shape their future."
And he's racked up plenty of memorable moments with student-athletes over the years. One time, a high school track star good-naturedly challenged Wu to a race. "I was wearing khaki shorts and work polo—not the right attire for sprinting—but I wasn't going to let this challenge go," he recalled. "Long story short, we raced and he beat me by a hair … it's the experiences that you create with the student-athletes that build trust, and when they get injured, they trust that what you are doing is best for them."
For anyone who may be considering volunteering for a youth sports program, Wu said, "It's a great experience to contribute to high school athletics. You do need to be licensed to practice sports medicine, but there are other opportunities to help out, such as concessions and venue prep."
The past two years have been tough for high school athletes across the country. The COVID-19 pandemic not only disrupted—and in some cases, upended—sports seasons, but also had a financial impact on many school athletics programs. With that in mind, Wu hopes residents will consider supporting local sports programs, either by volunteering, encouraging sports participation or donating new uniforms, equipment and supplies for sporting events.
"You can support student-athletes in many ways," Wu said, "And what better time than now."
For more information or to learn how you can support the King Kekaulike High School athletics program, email sports@kkhs.k12.hi.us.
The Maui News – February 14, 2022