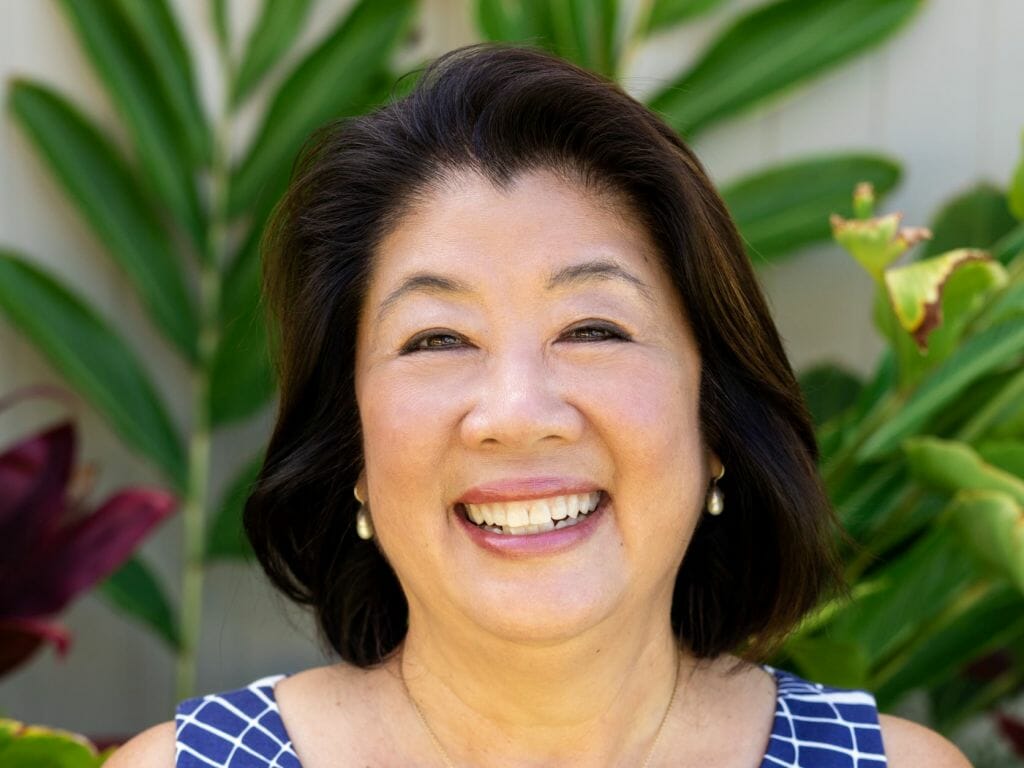 Four-and-a-half million. That's how many pounds of food have been distributed by the Maui Food Bank since the start of 2021. Prior to the COVID-19 pandemic, the nonprofit served around 10,000 food-insecure people countywide every month. That number has since grown and the need for food continues.
That's why Debbie Arakaki stepped up to help. And not for the first time.
In 2015, Arakaki, a Realtor-Broker with Compass, hosted her first food drive for the Maui Food Bank. It was so successful that she decided to do it again the following year—and nearly every year after that. Arakaki says she was initially inspired to help the nonprofit after learning about its Aloha BackPack Buddies program, which provides healthy weekend meals to students from food-insecure homes throughout the academic year.
This year, Arakaki and her colleague, Anis Bel, a Realtor-Salesperson with Compass, organized a fall food drive that began on Oct. 5 and ended on Nov. 5. Another colleague, Realtor-Salesperson Patrick Rolfes, helped gather donations.
When she launched the food drive in early October, Arakaki set out to raise $25,000. By Nov. 5, she'd surpassed that amount. Big time. To her amazement, the food drive raised nearly $65,000 for the Maui Food Bank.
"This year, long-time Maui resident and Realtor Debbie Arakaki, with the help of her friends, raised $64,420 through their fall food drive efforts," said Maui Food Bank Development Director Marlene Rice. "This incredibly generous donation will provide 257,680 meals to people in Maui County who are food insecure. A very special mahalo goes out to Debbie and her friends who worked tirelessly to support those in our island 'ohana in need of hunger relief."
Arakaki credits the overwhelming success of the food drive to the many kind-hearted donors who generously supported her efforts. "Without them, it wouldn't have become a reality," she said. "People from all over contributed—neighbors, friends, families, business associates and local companies—to make this happen." To those who donated, she said, "I can't thank you all enough for your support … I was so touched by the generosity of our community to be so giving in this year of need. I know COVID has had a big effect on people, gatherings and jobs for Maui. It was a great way for us to help those that need a hand during this time."
And she says she couldn't have done it alone. "I have to thank my team member Anis Bel for being instrumental in helping me put this virtual drive together, along with Chelsey Ham from the Maui Food Bank," she said.
Arakaki says she will continue her efforts to keep the Maui Food Bank's shelves stocked and encourages others to consider hosting their own food drive. "It is much needed and it's so easy. The food bank creates all the links for direct deposits into their accounts so we don't have to handle money," she said. "It is also the time of year where families are getting together even more for the holidays and it is so important to share our blessings with others."
The Maui Food Bank's impact cannot be overstated. The nonprofit currently serves around 27,000 people every month. Of those, 40 percent are children and youth. Donations are always needed to help feed families, children, seniors, single moms, the homeless—anyone who is at risk of going hungry. A monetary donation to the Maui Food Bank will go a long way, as $25 can provide 100 meals to those in need of hunger relief. You can also donate food items or shop for donations online through a virtual food drive. To learn more about the Maui Food Bank, to view a list of food drop-off and distribution locations or to inquire about donor opportunities, visit www.mauifoodbank.org or call 243-9500.
The Maui News - November 22, 2021