REALTOR® embarks on a journey of hope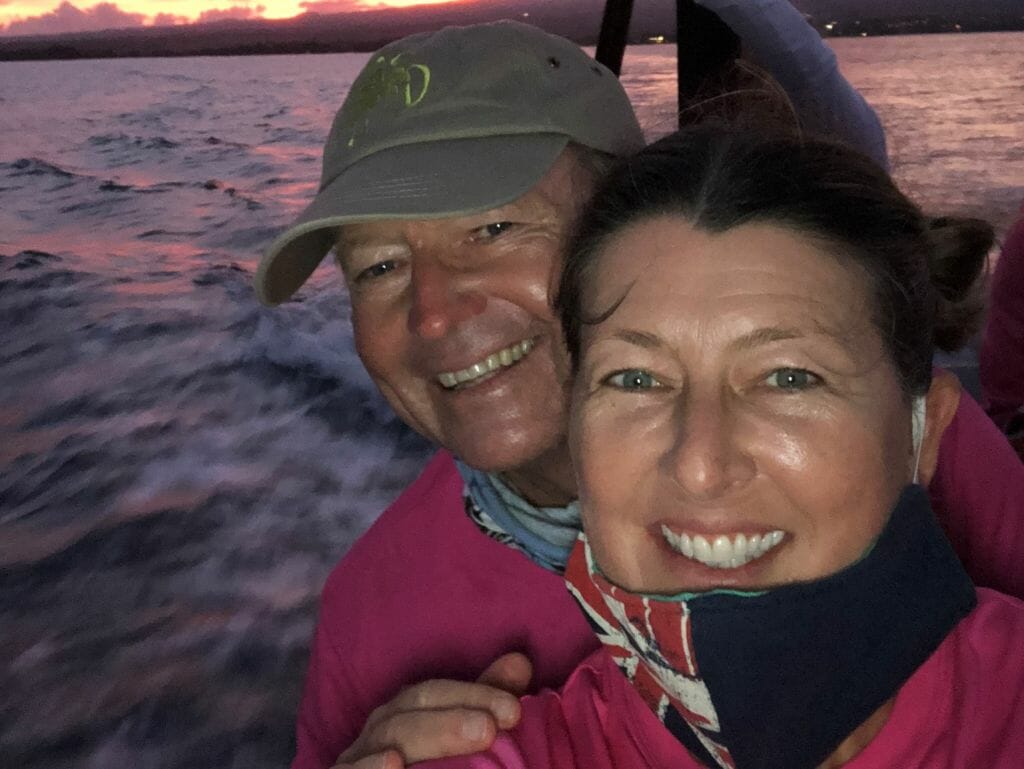 No one is ever prepared to hear the words: "You have cancer." Apart from coping with the physical, mental and emotional impacts of a diagnosis, patients and their families must navigate the logistical and financial aspects of cancer care, which can be confusing and overwhelming.
That's where the Pacific Cancer Foundation steps in to help.
Founded in 2005 by a group of health care professionals and cancer survivors, the Pacific Cancer Foundation's mission is to provide access, knowledge and support to anyone affected by cancer in Maui County. The nonprofit offers a variety of services to patients and their families, including transportation assistance to and from treatments, weekly support groups, a nutritional support program, and trained and certified patient navigators who give individualized support and guidance to patients and their families. It also sponsors visiting specialists (who provide medical specialties that are unavailable on Maui) and hosts weekly yoga and meditation classes on Zoom.
And all of these services are provided 100 percent free of charge.
Alysha Nichols-Sparkman of Equity One Real Estate joined the Pacific Cancer Foundation's board of directors three years ago; she is currently the board secretary and a member of its development committee. In addition to serving on the board, Nichols-Sparkman has taken part in the nonprofit's annual Paddle for Life fundraiser for the past six years, both as a participant and a sponsor.
During the two-day event, cancer patients, survivors and supporters paddle six-person outrigger canoes in shifts to raise money for the Pacific Cancer Foundation and honor those whose lives have been touched by cancer. In this non-competitive event, there are no race bibs, timers or prizes—only smiles, hugs and words of encouragement. It is a physical, emotional and spiritual feat, one that parallels the journey experienced by cancer patients and survivors. "It is a journey that takes emotional, physical and spiritual strength, much like the cancer journey, and it is something we can all do together to support those we love thick in the battle or as survivors," Nichols-Sparkman said.
Now in its 13th year, Paddle for Life was originally scheduled for Saturday, Oct. 9, but had to be postponed due to stormy weather. A new date will be announced soon, and in the interim, paddlers like Nichols-Sparkman will continue to fundraise for the Pacific Cancer Foundation.
In the past, participants made a 34-mile roundtrip journey across the 'Au'au Channel from Lahaina to Lanai. Last year, the event was held virtually on account of the COVID-19 pandemic and Nichols-Sparkman's team, SGS Honu, paddled 17 miles from Kihei to Ka'anapali. This year, the 12-member team will paddle 34 miles from Kihei to Ka'anapali and back. Li Hay of Equity One Real Estate joined the SGS Honu team this year; she, Nichols-Sparkman and their fellow teammates have collectively raised more than $22,000 for the Pacific Cancer Foundation and hope to bring in more donations in the days to come.
Nichols-Sparkman's individual fundraising goal for the 2021 event is $10,000. She's nearly halfway there and you can help her meet or exceed her goal. To make a donation, visit Nichols-Sparkman's fundraising page at https://paddleforlife2021.myevent.com/participant/1362977. All of the money raised will stay in Maui County and help the Pacific Cancer Foundation continue its important work.
To learn more about the 2021 Paddle for Life event or to inquire about volunteer or donor opportunities, visit www.pacificcancerfoundation.org, www.facebook.com/pacificcancerfoundation or call 242-7661. For more information about the Pacific Cancer Foundation and its services, visit www.pacificcancerfoundation.org, email info@pacificcancerfoundation.org or call 242-7661.
The Maui News – October 18, 2021