REALTOR® takes steps to help find a cure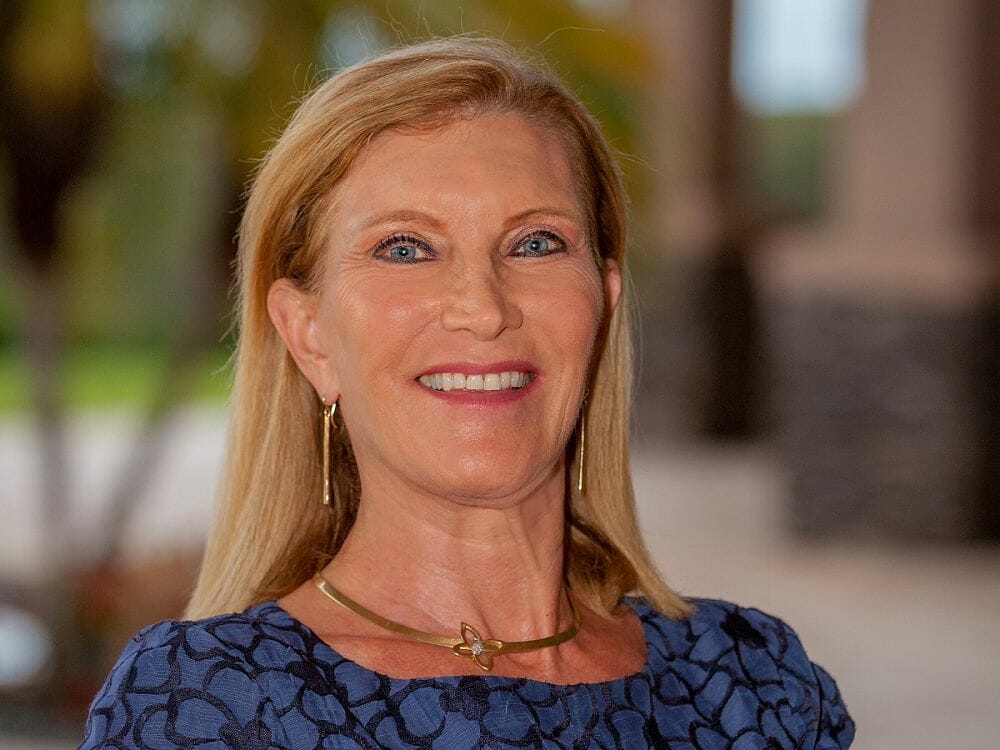 In 1901, Dr. Alois Alzheimer, a German psychiatrist and neurologist, examined a patient with a mystifying case of progressive memory loss. He determined that she had a pathological form of dementia—what we now know to be Alzheimer's disease.
Today, Alzheimer's is classified as a degenerative disease of the brain and is the most common form of dementia. According to the Alzheimer's Association, an estimated 6.2 million Americans ages 65 and older are living with the disease—and number is projected to rise to nearly 13 million by 2050. While the majority of sufferers are 65 and older, there are less common forms of Alzheimer's that appear earlier in adulthood. There are treatments that can temporarily delay the symptoms of the disease, but there is currently no cure. That may change soon, though, as there is a vigorous effort underway to change the trajectory of the disease.
That's why Joanne Foxxe of Keller Williams Realty Maui will once again take part in the Walk to End Alzheimer's, the world's largest event to elevate awareness and raise funds for the Alzheimer's Association and its mission-related initiatives of care, support and research. "I have walked for many years to show my support to the vision of a world without Alzheimer's disease and other dementias," Foxxe said. "I am hopeful for this future."
The Alzheimer's Association has chapters nationwide, including the Alzheimer's Association Aloha Chapter in Hawaii. The nonprofit organization actively works to eliminate the disease through advancements in research and aims to reduce the risk of dementia through the promotion of brain-healthy lifestyles. It also facilitates workshops, support groups and one-on-one consultations for those diagnosed with Alzheimer's and their caregivers.
As one of more than 600 events planned this fall in communities across the country,the Maui Walk to End Alzheimer's will take place on Saturday, Oct. 16. Out of an abundance of caution, this year's "walk from home" event will be held virtually, with participants walking in their own neighborhoods. "I'm going to walk in Lahaina on October 16 wearing purple to show my support to the cause," Foxxe said.
As a member of the "Maui CRS" team, she and her fellow teammates will raise money to help the Alzheimer's Association continue its care, support and research efforts. "I have seen the work the Alzheimer's Association provides to the community," Foxxe said. "In the past year, they provided over 97 classes on Zoom for family caregivers, they hold a monthly support group for Maui and Molokai caregivers, and their 24/7 helpline has been a great resource during COVID and times of crisis for people."
Foxxe encourages everyone to consider lacing up their sneakers and walking on Oct. 16. "No matter where or how we walk each year, the reasons why we walk never change," she said. "Alzheimer's disease didn't slow down like the rest of the world did in 2020. In fact, the deaths from dementia spiked higher. It's so important that we honor and rally for the thousands of families, caregivers, and individuals living with the disease on Maui. It doesn't cost anything to raise awareness and if you aren't able to donate, please share information to a family who may need support."
For more information about the Alzheimer's Association Aloha Chapter, visit www.alz.org/hawaii or call 591-2771. To learn more about local support services and classes, visit www.alz.org/hawaii/events. There's also a 24/7 helpline that gives callers immediate guidance, emotional support and crisis intervention: 1-800-272-3900. To support Foxxe and the Maui CRS team as a donor, sponsor or walker, visit http://act.alz.org/goto/teammauicrs.
The Maui News – October 11, 2021