RAM member helps rising talent shine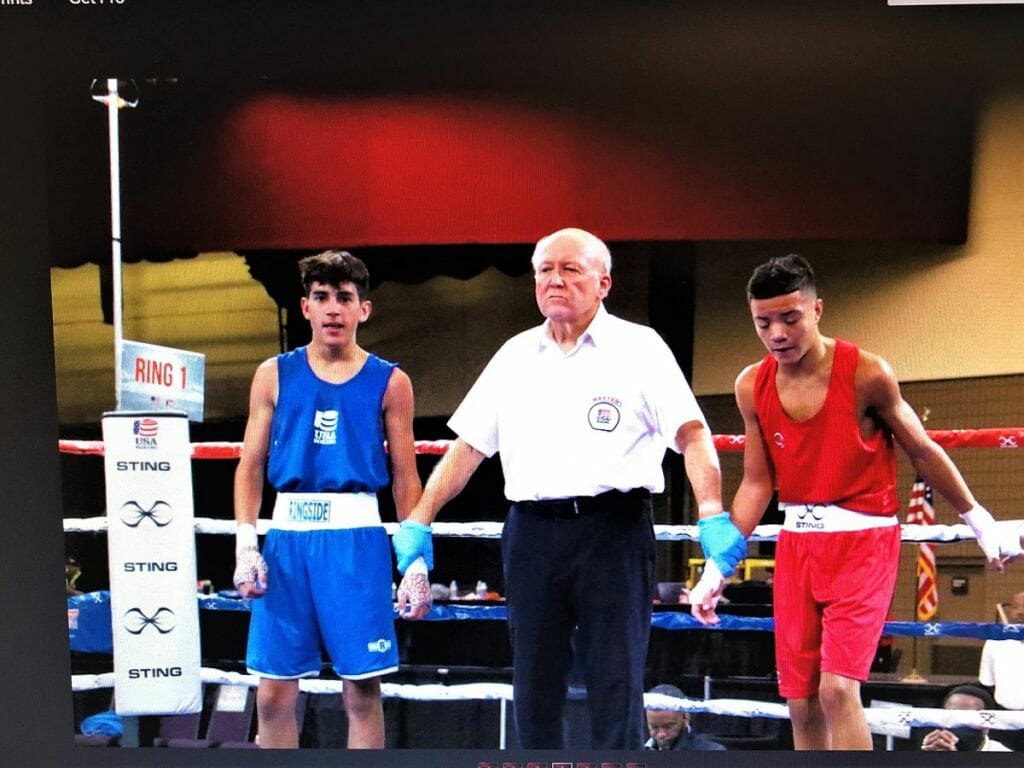 With their sights set on bringing home a gold medal, more than 1,300 young athletes ages eight and older arrived in Lubbock, Texas last month for the 2021 National Junior Olympics and Summer Festival. Held July 7 through 17 at the Lubbock Memorial Civic Center, the tournament was USA Boxing's first event since the COVID-19 pandemic began.
In addition to the boxers and their coaches, officials from all over the country took part in the 10-day tournament. Among them was Bruce Faulkner of Maui HI Realty. It was his first time volunteering at the National Junior Olympics and Summer Festival, but he's hardly a newcomer to the ring: Faulkner is a Level III and master official with USA Boxing and has been officiating boxing events for more than 35 years.
The sport has been a part of Faulkner's life for as long as he can remember. Growing up on Oahu in the 1950s, he would sit in front of the television and marvel as boxers squared off in the ring. One day, he slipped on a pair of 16-ounce lace-up Everlast gloves and was instantly hooked. In the years that followed, Faulkner honed his skills, and by the 1960s, he was competing as an amateur boxer.
In the mid-1980s, the late Maui boxer Dukie Vierra suggested Faulkner consider becoming an official and offered to mentor him. Faulkner took Vierra up on his offer. "I just wanted to help keep boxing going on Maui," he said. "I guess I like helping out in order to perpetuate the sport."
At first, Faulkner sat at the judges' table and kept score, but eventually decided to step into the ring as a referee. In 2016, he received the masters' designation from USA Boxing, the national governing body for Olympic-style amateur boxing that is overseen by the U.S. Olympic Committee and the International Boxing Association.
Over the past 35-plus years, Faulkner has officiated hundreds of bouts for boxing shows or tournaments on the local, state and national levels. And it is a labor of love: In addition to covering his own airfare and other travel- and tournament-related expenses, the rules of amateur boxing are always changing, so Faulkner must be recertified every two years through USA Boxing. It requires time and money to volunteer, but he says it's 100 percent worth it. Why? Because there's more to boxing than throwing a punch. Among many other things, the sport teaches mental focus, self-confidence, self-control, discipline and respect.
That's why Faulkner continues to be the "third man in the ring" year after year. "I do it to help strengthen our community and support our youth in achieving confidence and conditioning," he said.
At last month's tournament, Faulkner officiated 194 bouts over the course of nine days. When he wasn't refereeing or judging, he was lending a hand with timekeeping or helping out with clerk work. "There was always something to do," he said. "Our days started pretty early with the weigh-ins beginning at 6 a.m. each day and ran through the end of the evening sessions. It was good to see old friends I've met from past tournaments and catch up with them. There were some boxers from Hawaii, but none from Maui that I know of—maybe next year."
Apart from the joy of volunteering, Faulkner said, "There is always something to learn from these tournaments that I can bring back and share with our local clubs. That way if our local boxers ever go to the mainland for national events, they will know what's expected and hopefully there are no surprises when they compete at that level."
The Maui News – August 16, 2021