REALTOR® inspires others to open hearts, homes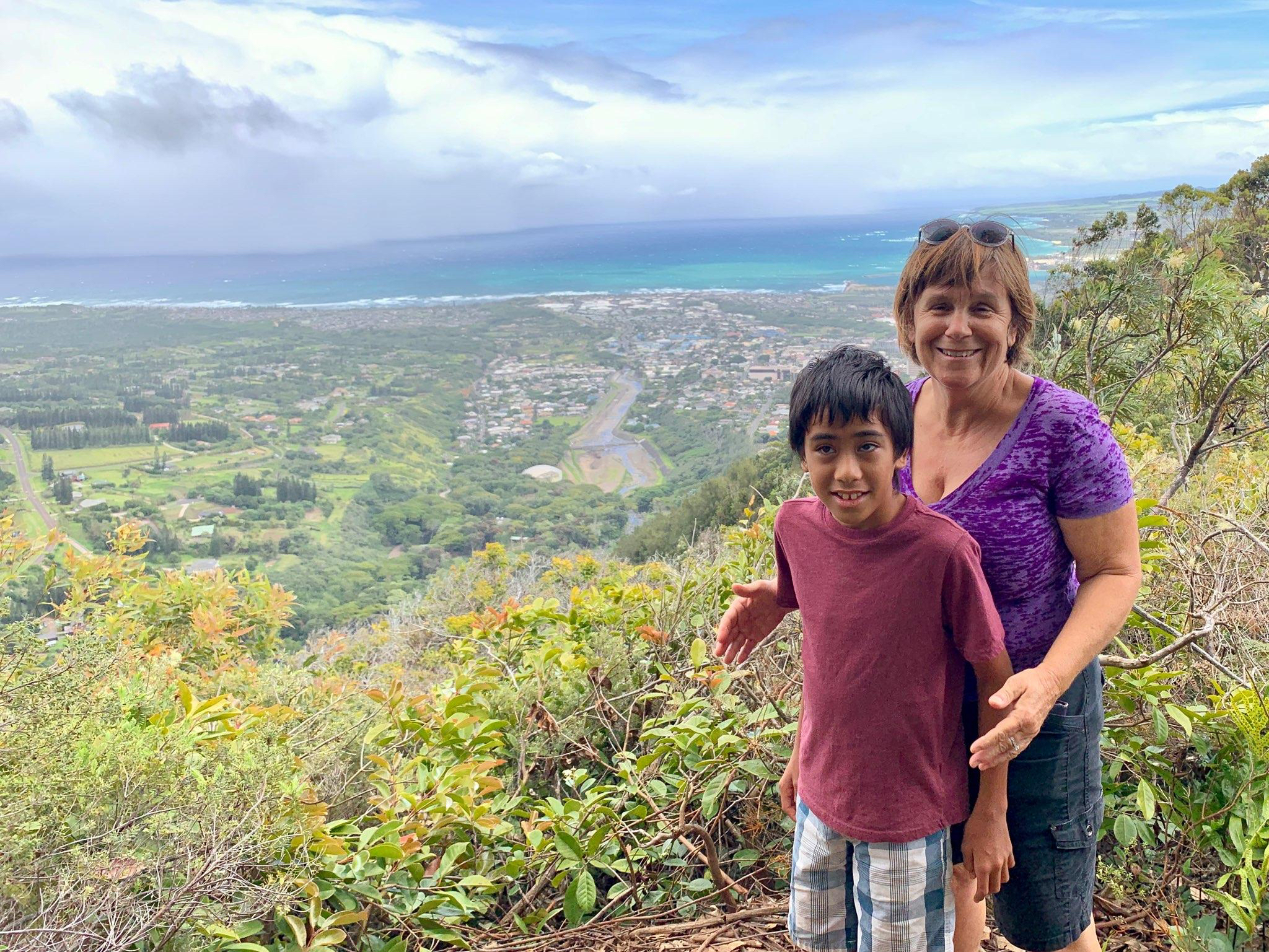 According to Adopt US Kids, a national project that supports child welfare systems and connects children in foster care with families, there are roughly 2,700 children in foster care at any given time in Hawaii. Of them, nearly 900 are waiting for adoptive families.
Whether temporarily or permanently, opening your home and heart to a child of any age provides them with safety, stability and kindness. And there's no shortage of rewards. Just ask Chris Bakeman of Fine Island Properties, who knows firsthand the immeasurable joy of being a foster and adoptive parent.
For Bakeman, it all began in 2006. That year, she took a six-week-long, solo cross-country road trip and chronicled her experiences in a paper journal along the way. On Oct. 14, 2006, she made a stop in Savannah, Georgia. There, she wrote an entry in her journal about raising a child. As the ink slowly dried on the page, Bakeman decided she wanted to be a mom.
She didn't know it at the time, but her soon-to-be adopted son, Taijen, was born that same day. Later on, when she realized the date of her journal entry matched the date of his birth, she says it became abundantly clear his adoption was meant to be.
Not long after she returned home from her trip, Bakeman signed up to become a foster parent and completed a six-week training course. On Jan. 14, 2007, she received her foster certification, and on the very same day, her phone rang: There was a medically fragile baby boy, born three months premature, who needed a foster home right away.
Bakeman didn't hesitate. She brought Taijen home that afternoon.
Six months later, she formally adopted him. "It was the happiest day of my life," she recalled.
Taijen is now 14 years old. It hasn't always been easy, but Bakeman says she wouldn't have done it any differently. "When I fostered my son, who was a newborn, I knew I really wanted to be a mom and now realize I had no idea what that truly meant. Fourteen years into motherhood, I'm exhausted," she laughed. "I think being a parent is the most difficult thing I have ever done and I'm old—I've done a lot."
Taijen's middle name is Makana, the Hawaiian word for "gift." And anyone who knows him would agree the name suits him perfectly. "The joy my son brings to me and others is a gift," Bakeman said. "The rewards and gifts pop up every day. When he giggles uncontrollably, when he discovers new things, his interest in music and cars, his fun sense of humor… all of it is a gift. I feel so grateful to be his mom."
She credits Maui's special needs community for its help over the years. Among others, Bakeman says Shriners International, Special Olympics Hawaii, Maui Youth & Family Services, Imua Family Services and the state Department of Education have provided invaluable assistance.
In addition to Taijen, Bakeman has also fostered two teenaged girls. She hopes her personal story will inspire others to consider signing up to be a foster parent. "I believe everyone needs a home and the sense of belonging and feeling loved and needed, especially children," she said. "If you have thought of becoming a foster family, call agencies and see where it takes you."
To learn more about fostering and adoption in Hawaii or for more information about foster and adoption licensing requirements, visit www.adoptuskids.org/for-families/state-adoption-and-foster-care-information/hawaii or contact Maui Youth and Family Services at Services@MYFS.org or 579-8414.
The Maui News – January 25, 2021