Ashley Correa is doing her part to make homeownership dreams come true—not only as a Realtor, but also as a Habitat for Humanity Maui board member.
Correa, a Realtor-Salesperson with Compass, joined the nonprofit's board of directors last year. Since then, she's helped the organization advance its mission to build decent housing and renovate substandard housing in partnership with potential homeowners and community volunteers. 
"Since joining the board, I've learned that this organization does so much more than build homes," Correa said. "While building homes is a major part of what we do, we also have our 'Brush with Kindness' program that helps lower-income homeowners who are struggling to maintain their home to revitalize their home to a habitable living condition again. It's heartwarming to see Habitat for Humanity serve our local community in so many ways."
Since it became an affiliate of Habitat for Humanity International 25 years ago, Habitat for Humanity Maui has built or renovated more than 200 homes in Maui County. The nonprofit offers a variety of housing programs to applicants who meet all Habitat for Humanity Maui guidelines. Through its homeownership program, it builds and sells homes to underserved families—those who fall within 25 to 80 percent of Maui County's area median income—at a zero-interest and no-profit basis. It also assists qualified homeowners in need of critical repairs and retrofits through the "Brush with Kindness" home preservation program. No matter the program or project, Habitat for Humanity Maui works toward a singular goal: To provide strength, stability and self-reliance through shelter.
You can help the nonprofit achieve its goal by attending or sponsoring its Silver Hammer Anniversary Gala on Saturday, June 3, at the Andaz Maui at Wailea Resort. The event will commemorate the nonprofit's 25th anniversary of providing safe and affordable housing to Maui County residents. There will be a dinner buffet, live entertainment, casino games, and a live and silent auction. Proceeds from the gala will help Habitat for Humanity Maui continue to bring homeownership opportunities to underserved residents.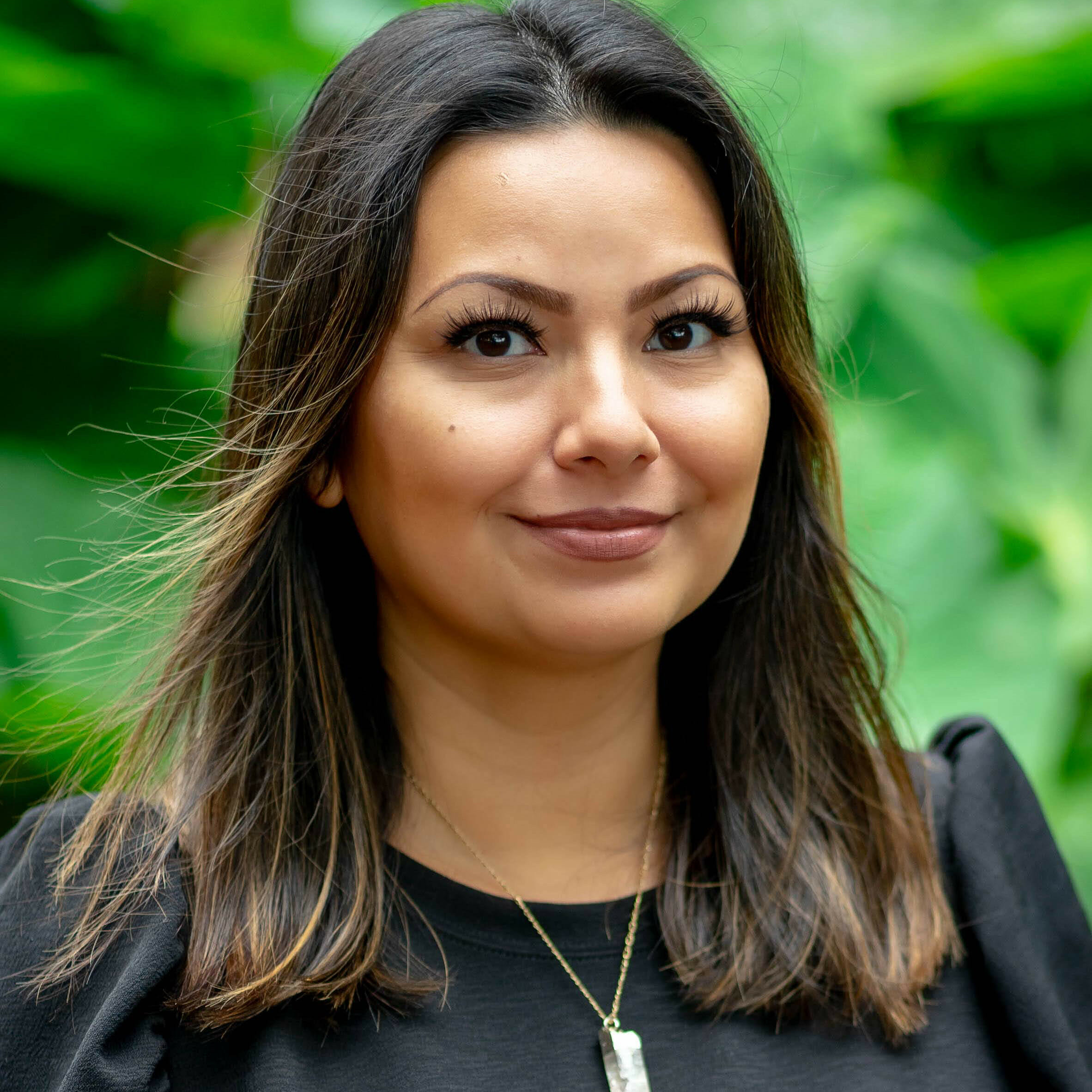 Realtors Association of Maui member Ashley Correa serves on Habitat for Humanity Maui's board of directors. To commemorate its 25th anniversary, the nonprofit will hold its Silver Hammer Anniversary Gala on Saturday, June 3, at the Andaz Maui at Wailea Resort. Tickets are now on sale and sponsorship opportunities are also available. 
Photo courtesy Ashley Correa
And there are other ways to support the nonprofit throughout the year. For one thing, you can volunteer to help build, renovate, or repair a home. Training is provided, so all you need is a positive attitude and a willingness to learn. You can also participate in the annual Build-a-Thon fundraiser, Pride Build, or International Women Build Week events. Volunteers are also needed to lend a hand at Habitat for Humanity Maui's ReStore in Waikuku, a nonprofit home improvement store and donation center that sells new and gently used building materials and household goods.
To learn more about Habitat for Humanity Maui and its programs, visit www.habitat-maui.org, email info@habitat-maui.org, or call (808) 242-1140. For information about the Silver Hammer Anniversary Gala, to learn more about sponsorship opportunities or to purchase tickets, visit www.habitat-maui.org/silverhammergala. Those who purchase tickets on or before Tuesday, Feb. 28 will receive $25 off per ticket or $250 off per table. 
Do you know a Realtors Association of Maui member who should be recognized for their contributions to the community? If so, send your story idea to Sarah Ruppenthal at missruppenthal@gmail.com.