There are more than 1.2 million people worldwide who collectively abide by the same motto: "Service above self."
Frank Szczepanski of Equity One Real Estate is one of them. 
He is the president of the Eco Rotary Club of Maui, which was established nearly four months ago.  Prior to stepping into the role of the newly minted club's president, he was a member of the Rotary Club of Upcountry Maui for three years, and before that, a member of a Rotary club in Indiana for six years.  
For Szczepanski, being a Rotarian is chock full of rewards. Of them, he said, "I most enjoy collaborating with other nonprofit organizations that serve our community." 
Rotary is an international service organization composed of business and professional leaders who create positive and lasting change in communities around the world. Among its many accomplishments, Rotary International is credited with initiating the global effort to eradicate polio. Over the years, it has helped immunize more than 2.5 billion children against the disease in 122 countries, reducing polio cases by 99.9 percent worldwide. 
"Rotary has 1.2 million members globally. We often leverage other districts around the world to accomplish a regional or global problem," Szczepanski explained. "We took on eradication of polio for many years and are now focused on the environment and climate change."
True to its name, the Eco Rotary Club of Maui aims to improve and protect Maui's land, water, and natural resources. The club was conceived to breathe new life into an older club that had gone dormant, Szczepanski explained. "One of my fellow Rotary members and an AG [Assistant Governor] at D5000 leadership level asked me if I was interested in helping to rejuvenate that club," he said. "Together we developed an idea to form a new club focused on protecting and improving our ecology here on Maui.
Now 11 members strong, the Eco Rotary Club of Maui is steadily gaining momentum. Szczepanski said he expects to see membership double by July and invites anyone who is interested in climate change issues or Maui's ecology to attend one of the club's bimonthly meetings.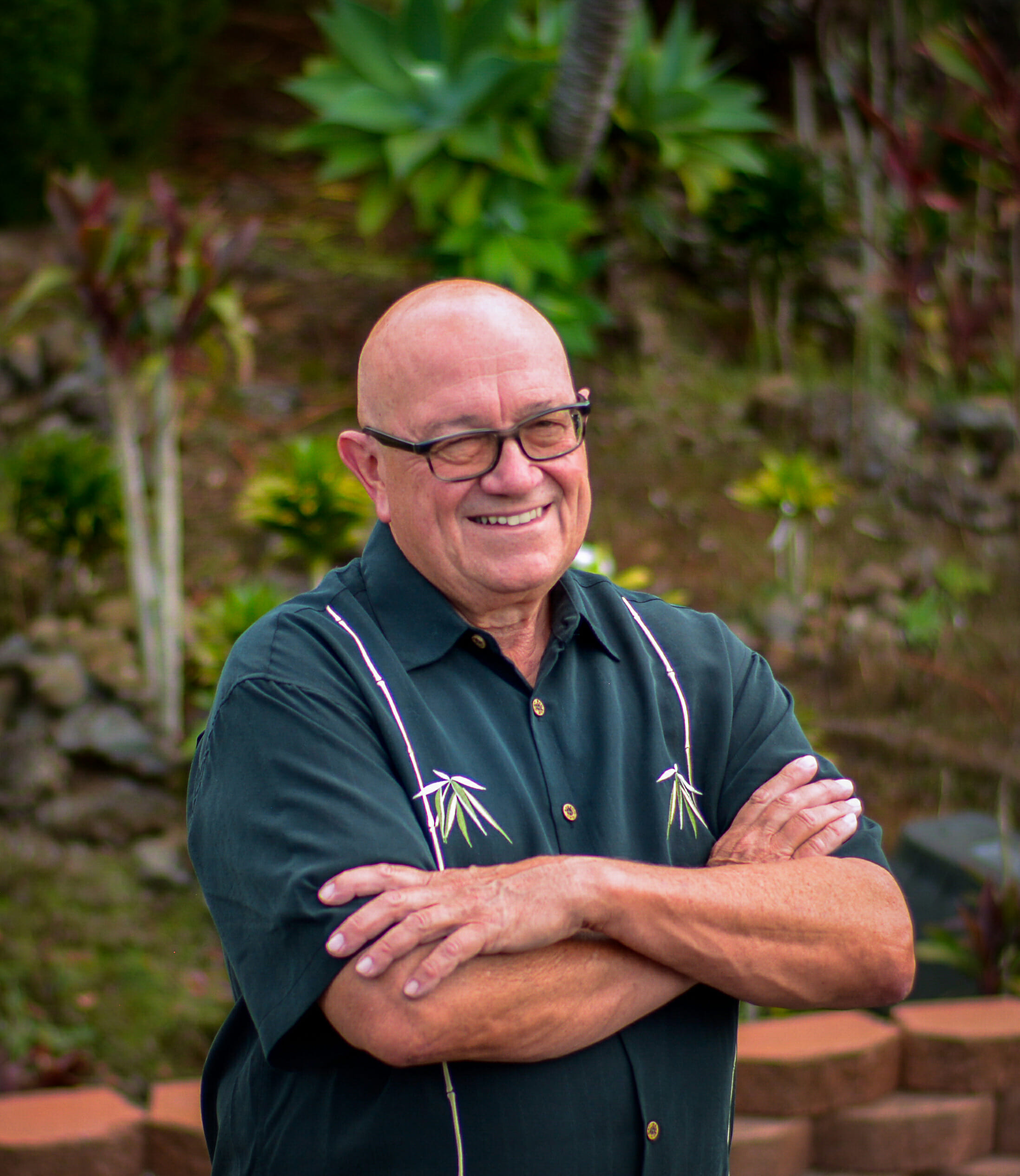 Realtors Association of Maui member Frank Szczepanski is the president of the Eco Rotary Club of Maui, a newly established club that is laser-focused on protecting and improving Maui's ecology. 
Photo courtesy Frank Szczepanski
At present, the club's roster includes two Realtors Association of Maui (RAM) members: Szczepanski and Tammy Robinson of eXp Realty. They and their fellow club members have participated in a holiday food drive for the Maui Food Bank, planted fruit trees at the Maui Family YMCA in Kahului, and are gearing up to assist Malama Hāmākua, a nonprofit that helps the county maintain and preserve the Hāmākua Open Space Preserve in Haiku. There are also projects in the works that will focus on Maui's coral reefs and wetlands. 
Szczepanski encourages others to consider becoming a Rotarian. "If you'd like to make a difference in the world and in your community, visit a Rotary club that has a common goal and vision," he said. "You'll get to meet other people and have fun serving others." 
The Eco Rotary Club of Maui meets at 5:30 p.m. on the first and third Monday of every month at Tante's Restaurant in Maalaea On the second and fourth weeks of the month, the club hosts its service projects and/or social gatherings. To learn more about the Eco Rotary Club of Maui, for more information about upcoming meetings or events, or to inquire about membership opportunities, contact Szczepanski at (808) 707-9710, Eco Rotary Club of Maui Membership Chair Wendy Hornack at (808) 283-3350, or visit the club's Facebook page (search for "Eco Maui Rotary"). 
Do you know a Realtors Association of Maui member who should be recognized for their contributions to the community? If so, send your story idea to Sarah Ruppenthal at missruppenthal@gmail.com.