REALTORS® work to end hunger on Maui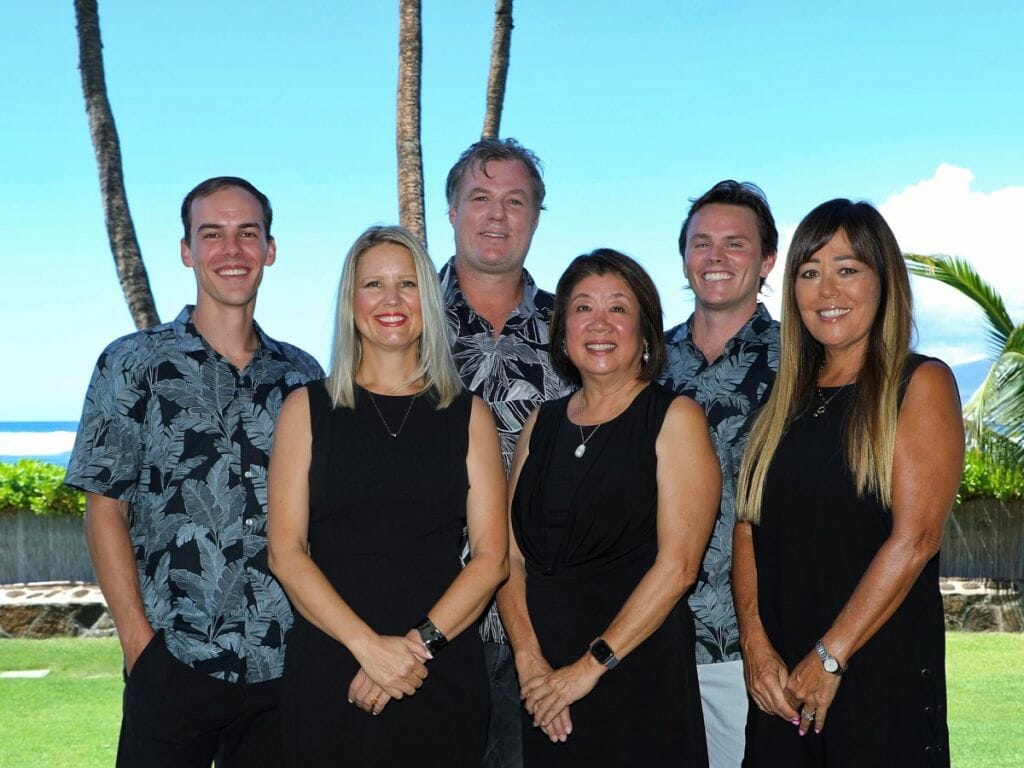 Right now, someone is grappling with food insecurity in Maui County. The U.S. Department of Agriculture defines food insecurity as a lack of consistent access to enough food for an active and healthy life. Tragically, it is a daily reality for many residents.
That's why Debbie Arakaki is stepping up to help. And not for the first time.
In 2015, Arakaki, a Realtor-Broker with Compass, hosted her first food drive for the Maui Food Bank. It was so successful that she decided to do it again the following year—and nearly every year after that. Arakaki says she was initially inspired to help the nonprofit after learning about its Aloha BackPack Buddies program, which provides healthy weekend meals to students from food-insecure homes. "I read a small article about the program and how our kids don't have enough to eat on the weekends without the help of school lunches. It made me so sad to think of kids going hungry," she said. "We were always taught from a young age to give back to our community, so we see it [the food drive] as a way to use our connections to help those in the community who need a little help and brings everyone closer together."
This year, Arakaki, with the help of Compass Realtors Anis Bel, Patrick Rolfes, Tabatha Patel, Caleb Findlay, and Lisa Isoda, organized a food drive that began in late September and will run through Thursday, Oct. 27. "We were fortunate enough to raise nearly $65,000 last year, so we are hoping to beat that number this year with the help of wonderful angel donors who are matching up to $25,000 for the Maui Food Bank," Arakaki said.
You can help them surpass their goal by making an online donation or by attending an in-person donation drive at 5:30 p.m. on Oct. 27, at the Launiupoko Nursery in Lahaina. The event will feature live music by Max Angel, pupu prepared by several local chefs, and a silent auction with biddable items like jewelry, restaurant gift certificates, staycations, private massages, parasailing, and a brand-new surfboard.
Arakaki said she is grateful to Bel, Rolfes, Patel, Findlay, and Isoda, and the many other kind-hearted individuals who made this year's fall food drive possible. "We would like to thank our amazing matching donors, Dean and Becky Leffingwell, and many anonymous local supporters," she said. "And of course, we thank the Maui Food Bank for making this all happen with their unmatched work in the Maui community."
Arakaki also expressed her deep gratitude to event sponsor Brady Spangler at Guaranteed Rate; Chef Sue Kwok, who is loaning her culinary talents to the event; and Coach Zane Monteleone and the members of the Lahaina Wrestling Club, who will be providing manpower.
Arakaki says she will continue her efforts to keep the food bank's shelves stocked and encourages others to consider supporting the nonprofit in any way they can. "It is so easy to help out, whether it's helping to pack boxes or create a food drive," she said. "The Maui Food Bank staff makes it easy to participate at any level. Hunger is a worldwide issue and Maui is no exception, so don't be shy to the food bank, because they need your help."
To donate to Arakaki's fall food drive, visit https://mauifoodbank.org/event/debbie-arakaki-fall-food-drive-2022/. To RSVP to the in-person donation drive on Oct. 27, visit https://docs.google.com/forms/d/e/1FAIpQLSc5z-4JLWdycjqy3_L6KF-d45QjyDs5ahXU3_-pii7AaH-dkQ/viewform.
To learn more about the Maui Food Bank, to view a list of food drop-off and distribution locations, or to inquire about donor opportunities, visit www.mauifoodbank.org or call (808) 243-9500.

The Maui News – October 14, 2022