REALTOR® puts 'service above self'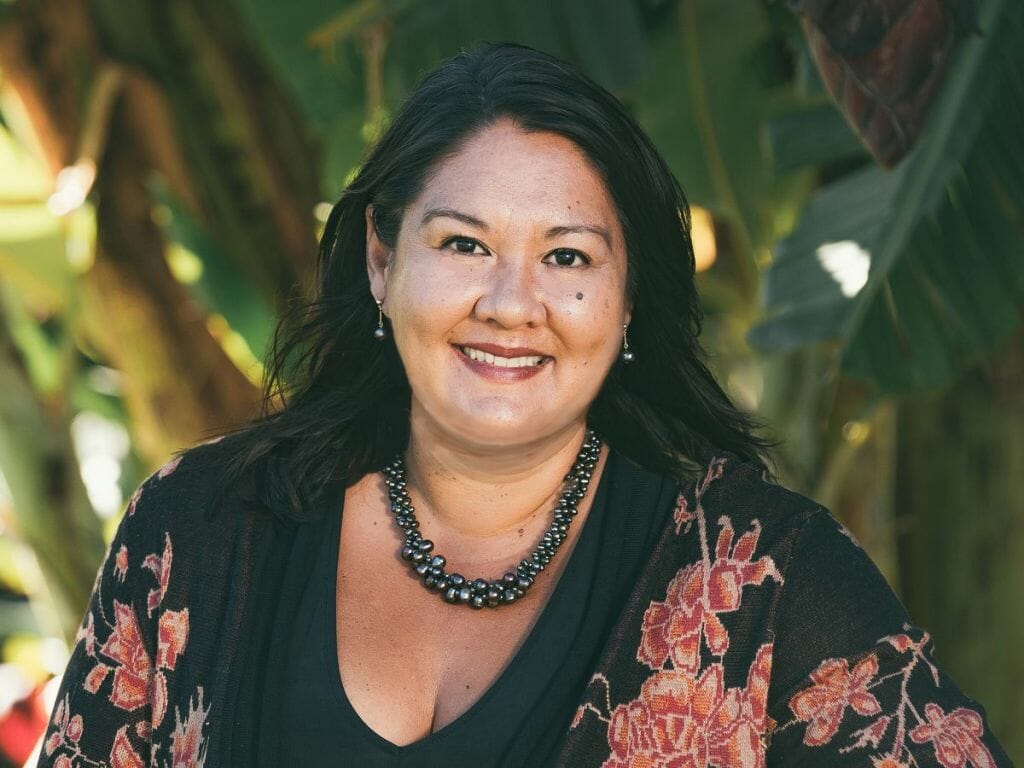 Rotary club members may come from all walks of life, but they have one thing in common: They really love being Rotarians.
Just ask Li Hay of Equity One Real Estate, who joined the Rotary Club of Upcountry Maui in the spring of 2020 and currently serves as its president.
For Hay, becoming a Rotarian two-and-a-half years ago was a natural fit. "Rotary provided an efficient, overarching organization to help many of the nonprofits I once helped individually," she said. "I love doing service work to help my community and contributing to Rotary's global efforts for health, education and peace. I also love that I have a global community of like-minded people to visit when I travel."
Rotary is an international service organization composed of business and professional leaders who create positive and lasting change in communities around the world. Among its many accomplishments, Rotary International is credited with initiating the global effort to eradicate polio. Over the years, it has helped immunize more than 2.5 billion children against the disease in 122 countries, reducing polio cases by 99.9 percent worldwide.
"Rotary's mission is to provide service to others, promote integrity, and advance world understanding, goodwill and peace through our fellowship of business, professional and community leaders," Hay explained. "Our Upcountry club is primarily a service club, creating projects and fundraisers for organizations which help our Maui community."
One of those fundraisers is the Rotary Helping Women Golf Tournament, the Rotary Club of Upcountry Maui's annual fundraiser for Women Helping Women and The Maui Farm. This year's event took place on Sept. 10 and Hay says it was a major success. "We had a record-breaking year," she said. "We grossed over $30,000, most of which will go to Women Help Women and The Maui Farm, two amazing organizations helping at-risk women and families on Maui. Our next golf tournament is already scheduled for Sept. 9, 2023."
In addition to hosting the annual Rotary Helping Women Golf Tournament, Rotary Club of Upcountry Maui members routinely take part in service days at The Maui Farm, participate in highway and beach clean-ups, and hold food and toiletry drives for the Maui Food Bank. Club members also distribute brand-new dictionaries to third graders at local schools and honor a high school "student of the month" throughout the year. Additionally, Hay said, "We have been instrumental in developing the Giggle Hill playground, and during Thanksgiving, we donate and prepare full Thanksgiving dinners for nearly 900 neighbors in need. There are many more things we do, but these are our largest club projects."
Hay encourages others—those who live in Upcountry Maui and elsewhere—to consider becoming a Rotarian. To anyone who may be thinking about joining any of Maui County's Rotary clubs, she said, "Just join! There are so many levels of participation available."
And if you know of a cause or organization that could benefit from the help of these big-hearted Rotarians, Hay said, "If there is a particular cause you'd like for us to support, let us know. We truly are a community of people wanting to help."
The Rotary Club of Upcountry Maui meets at 8 a.m. on Fridays. To learn more about the club or for more information about upcoming meetings or events, visit upcountrymauirotary.org or email upcountryrotary@gmail.com.

The Maui News – October 7, 2022