New changes to Paragon on Sept. 28 (version 5.91)
Be the first to know about the latest enhancements to your Paragon MLS. All enhancements are designed to help you navigate through the system and enhance your experience with Paragon. Paragon MLS is scheduled for 6 hours of downtime on September 28, 7:00PM to September 29, 1:00AM (HST) to deploy version 5.91.
Version 5.91 adds the ability to Copy/Clone listings in Connect, ability to View/Filter/Delete messages in Connect, Median Sale Price included on Statistical Reports, and enhancements to the Connect View report in Paragon Desktop version.
Reporting – Add Median to various Statistical Reports
Median calculations have been added to the Market Statistics report, Ranking reports, and Month End report, bringing added value to these statistical reports.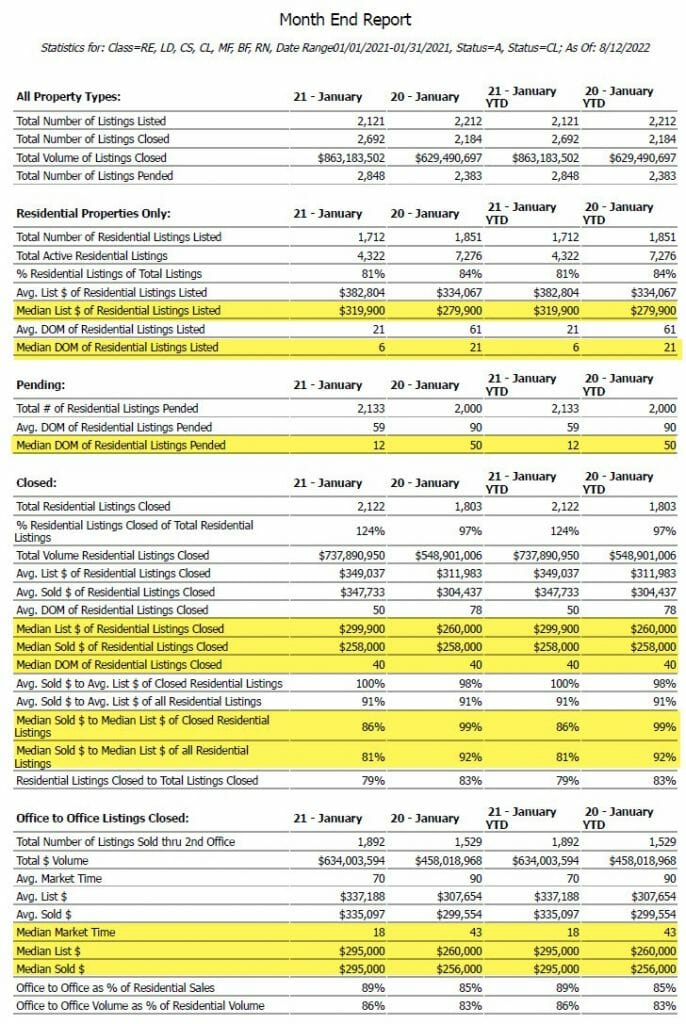 Connect View in Paragon Professional
The Connect View already exists today in your Paragon Professional system. However, in 5.91 the report has been completely upgraded. While the functionality and data will remain, the same there are key upgrades that you will enjoy.
Performance
The report's backend and frontend have been upgraded to use our latest Next Generation coding features. The report should now display and function much faster than before.
Display
All font sizes are increased from 12px to 14px, the font color is darkened, and the font type has been changed to a cleaner and easier to read font.
Combining Features and Fields
The new detail report now allows you organization to mix features and fields in the same section.
Previously, features could only be displayed in a feature section.
Additional Updates
A number of updates have been made to this report including the mortgage calculator, AVMs, property history, public records, and more.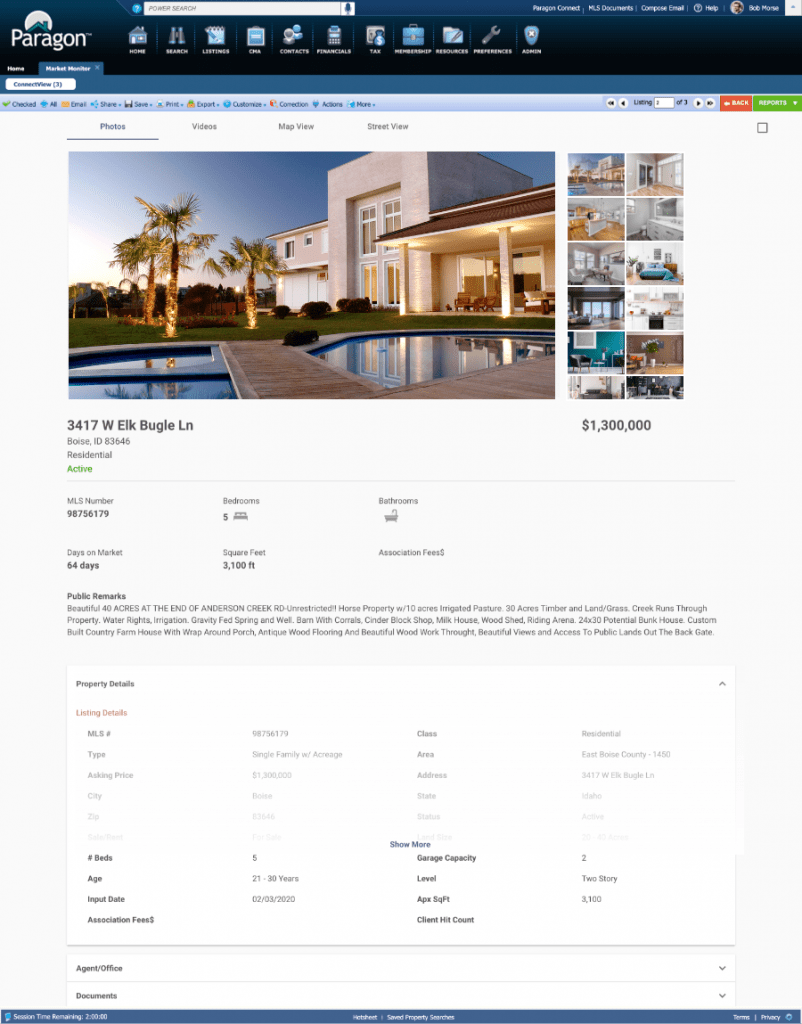 Range added back to Zestimate AVM
At some point in 2022, Zestimate stopped passing the range values in their API. With no notice to vendors who consume the API, they replaced the range with a percent value with the expectation that vendors would calculate the range. In 5.91, we have added the calculation and the range appears again.
Prior to 5.91

With 5.91

Contact Message History
You now have access in Paragon Connect to view the message history for your contacts. The message history can be accessed by navigating to a contact profile page and clicking the Message History link. The key features contained in this release are the following:
Filter messages by message type and/or date range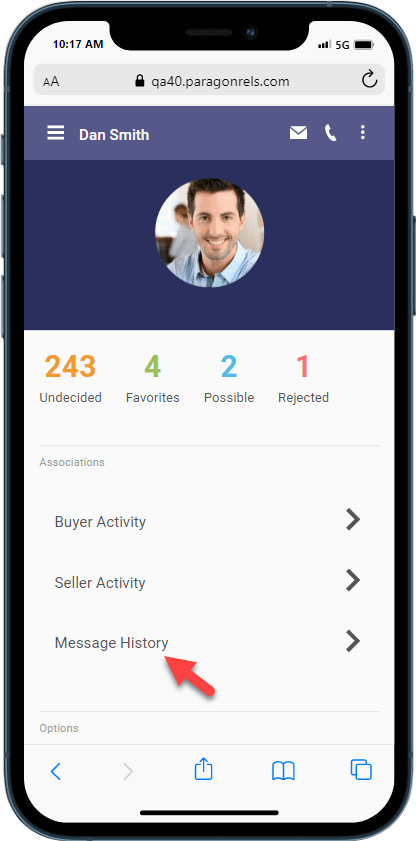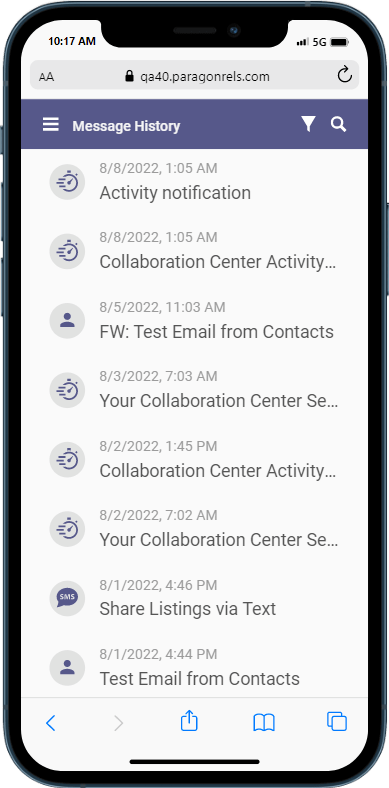 Beta – Copy/Clone Listings
While the ability to add a listing is still undergoing testing, we have continued to work on new features to this module. In 5.91, we have added the ability to copy/clone your listings. This follows the same rules and permissions found in Paragon Pro. You can only copy/clone your own listings.
However, not only can you copy listing data into a new listing, but you can choose to copy clone photos, documents, photo labels, and any contacts associated to the listing. This of course depends on how your organization has configured your system.
Copy/Clone Options
Listing data
Documents
Photos
Photo Labels
Associated Contacts