REALTOR® goes the extra mile for Pacific Cancer Foundation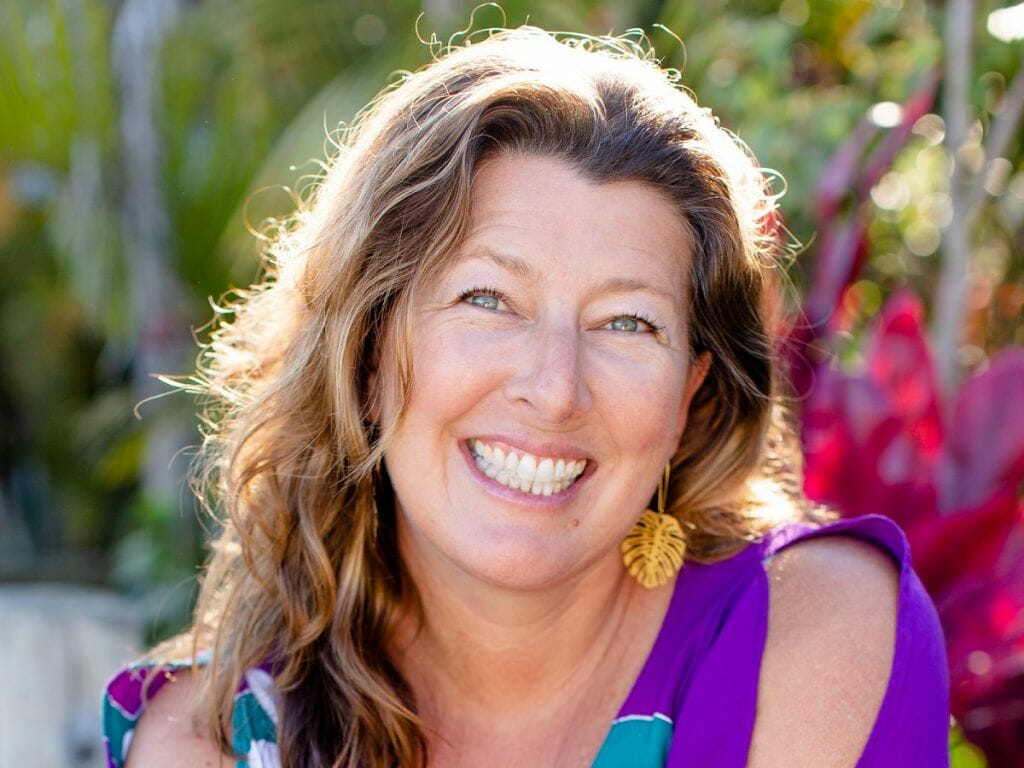 No one is ever prepared to hear the words: "You have cancer."
It's a diagnosis that leaves many reeling and unsure of what to do next. That's where the Pacific Cancer Foundation can help.
Since its inception in 2005, the nonprofit has provided a variety of programs and services to the local cancer community, including, but not limited to weekly support groups, a food pantry, wellness activities, a nutritional support program, and patient navigators who help chart a client's cancer journey from diagnosis to survivorship. All of the nonprofit's programs and services are provided free of charge.
Alysha Nichols-Sparkman of Equity One Real Estate has participated in the nonprofit's signature fundraiser, Paddle for Life, for the past seven years. "This event resonates with me because I have personally witnessed so many of those that I love struggle through their journey with cancer," she said. "I want to be in the canoe paddling in remembrance of those that I have lost and in honor of those winning the battle and/or on the other side as survivors, so that they know we are all in the canoe together."
Now in its 14th year, the two-day event will look a little different from years past. On Saturday, Oct. 8, participants will paddle six-person outrigger canoes in shifts from North Kihei to Molokini and back, a 22-mile roundtrip journey. On Sunday, Oct. 9, there will be a double-hull canoe regatta at Kahului Harbor. "The event brings together people from each of the Hawaiian Islands, the mainland, as well as international paddlers, who come together to support our cancer warriors through the sport of Hawaiian canoe paddling," Nichols-Sparkman said. "Many survivors and some currently diagnosed with cancer will also be in the canoes."
Paddle for Life isn't a race—it's a voyage, she explained. "We all travel together in a show of support for our Maui Nui cancer 'ohana," she said. "The entire experience is enhanced with traditional Hawaiian cultural lessons and values."
Nichols-Sparkman's team, SGS Honu, will be among the teams of paddlers who will take to the water that weekend. Her family's business, SGS Hawaii Landscape Management, is an event sponsor, along with her brokerage firm, Equity One Real Estate. "As you can see, this cause is very important to both me and my real estate 'ohana at Equity One," she said. "We are all advocates and feel passionately about helping our Maui Nui cancer community."
As both a Paddle for Life participant and member of the Pacific Cancer Foundation's development committee and Paddle for Life planning committee, Nichols-Sparkman said, "I'm honored to work with the founder of this event, Kimokeo Kapahulehua, the past executive director of the Pacific Cancer Foundation, Nancy LaJoy, and the present executive director, Linda Puppolo."
Nichols-Sparkman's personal fundraising goal for this year's Paddle for Life is $10,000 and you can help her reach or exceed that goal. There are many ways to contribute: You can sponsor an individual paddler like Nichols-Sparkman, a team, or the event itself. You can also support Nichols-Sparkman and her fellow paddlers by making an in-kind donation—such as water, snacks, sunscreen, etc.—or by signing up to be an event volunteer. All of the money raised at this year's Paddle for Life will stay in Maui County and help the Pacific Cancer Foundation continue its important work.
"There is a strong parallel between ocean voyaging and walking the cancer journey," Nichols-Sparkman said. "Both require tremendous physical, mental and emotional strength, and more importantly, you can't make either journey alone. It takes a team to get through a cancer journey. It takes a team to make a canoe voyage. We are all in this together."
To contribute to Nichols-Sparkman's personal fundraising page, visit https://paddleforlife2022.myevent.com/participant/1530713. For more information about Paddle for Life or to register as a participant, visit www.paddleforlifemaui.org. To learn more about the Pacific Cancer Foundation or to inquire about donor opportunities, visit www.pacificcancerfoundation.org, email info@pacificcancerfoundation.org or call (808) 242-7661.
The Maui News – September 16, 2022