Enter a listing using Paragon Connect
Did you know you can now ADD/EDIT a listing in Paragon Connect?   This feature was enabled in the lat major update in Paragon MLS.   Paragon Connect is your same Paragon MLS but is designed for use on your mobile phone, tablet, and can ALSO be used on your regular computer.    Paragon Connect is not an app and works the same across any of your devices and computers.  
Why should I enter my new listing in Paragon Connect?  Add or editing a listing in Connect has never been easier.  Same input fields but with a more modern look and feel.   If you like new technology or enjoy being able to use the MLS away 
Can I clone my previous listing in Paragon Connect? Coming Soon.  This feature is expected to be available in late September 2022.  Cloning a listing will still have to be done in your regular Paragon MLS.
Can I start the listing as a Partial on my computer and finish it later on my phone? Yes.  This feature is available now in Connect.  In connect a Partial listing is labeled as "Unavailable", while your existing listings that you can EDIT are labeled as "Available".

I'm the Co-Agent on a listing, can I edit the listing using Connect? Yes. Any listings that are editable by you as the Co-Agent will be available in your AVAILABLE list.
How can I use Paragon Connect on my computer?  Bookmark this website, or navigate to https://maui.paragonrels.com/ParagonConnect/maui/dashboard.
How do I get to Paragon Connect on my phone or tablet? On your tablet or phone browser (Safari, Chrome, Firefox) go to www.mauiparagon.com and login to Paragon like your normally do, it should prompt you on the screen if you want to use Paragon Connect.
How do  I ADD/EDIT a listing in Paragon Connect? In the Paragon Connect menu choose LISTINGS. On the next screen click on the + sign on the bottom right of the screen.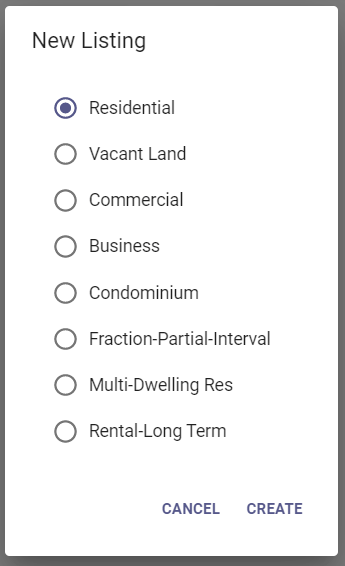 We encourage you to try out Paragon Connect and be an early user of the next generation of MLS technology.    Paragon Connect is expected to contain all the familiar features of Paragon MLS (CMA, ADD/EDIT, Quick Search, Saved Searches, Contacts, Statistics, Hotsheets, and more) within the next few years.   Please share any feedback or issues you may experience with Paragon Connect (or regular Paragon MLS) so that we can make your day better and improve the overall experience for all RAM members.    Thank you. Please send feedback to jeff@ramaui.com.