REALTOR® delivers kindness, hope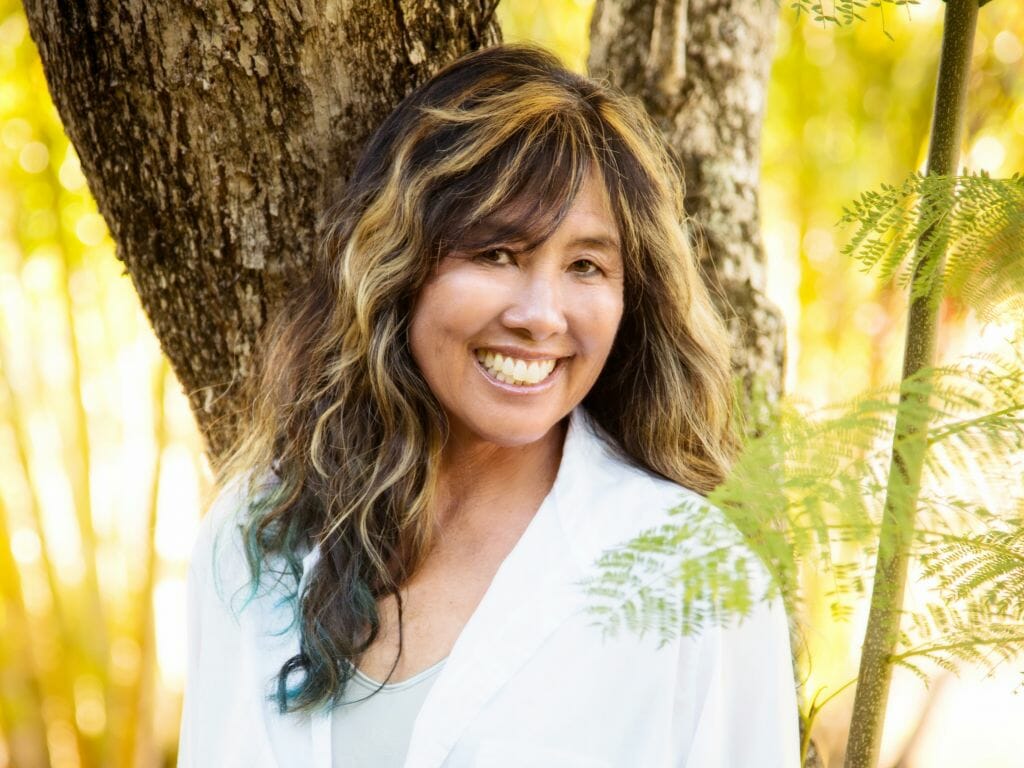 One day last summer, Lisa Baptiste made a big pot of chili, loaded it into her car, and went for a drive. A few hours later, she returned home with an empty pot after serving the chili to a group of unsheltered men and women in Central Maui.
And it wouldn't be the last time.
Since then, Baptiste, a Realtor-Broker with Maui Tropical Realty, has prepped, cooked and delivered hot meals—everything from chili to spaghetti to baked chicken—at least once week to dozens of unsheltered residents.
In addition to the home-cooked meals, Baptiste distributes ice-cold bottles of water and as-needed items like tents, blankets, clean sheets, toothbrushes, toothpaste, shampoo and soap. She comes prepared for any eventuality, which is why she always keeps her car stocked with extra supplies like Neosporin, toilet paper, paper towels and feminine hygiene products. If needed, she will also help clean campsites and pick up and haul off trash.
With every delivery, Baptiste offers companionship and kindness—which she also receives in return. "The work is tremendous," she said. "However, the rewards are worth it." She's been befriended by many of the people she helps. "They are so excited to see me and treat me like I am one of their family," she said. "They are so talented and kind, and the best thing is that they motivate those around them to keep moving forward… this is what keeps me motivated to keep helping."
Baptiste has countless stories to share. Most recently, an unsheltered man was released from the hospital after suffering a stroke and arrived back at his campsite in dire need of assistance. "Through the donations I received, I was able to get him handicap chairs for the shower and to help with using the bathroom … and a much-needed supply of food for himself and his pets," she said. "He is slowly recovering and his spirits are starting to rise. I am so very proud of his progress."
Baptiste also learned that several women she's helped over the past year recently found employment. "I am so proud of them as well," she said. "They are so excited and have some wonderful ideas as to how they can better their homeless clan around them."
And with the help of Baptiste and a friend, an elderly blind man was able to find housing through Family Life Center, a local nonprofit that aims to make homelessness rare, brief, and non-recurring. "They are so wonderful to work with," she said. "They took excellent care of this loving man."
In addition to helping people, Baptiste also lends a helping hand to Maui's unsheltered pets, something she's been doing since childhood. Growing up, she and her family would find stray cats and dogs (and on one occasion, a tortoise), get them fixed, and give them a loving home. She eventually became a licensed veterinary technician and began caring for animals professionally. Even after switching careers and becoming a Realtor, she continues to find feral cats and dogs and ensure they are spayed or neutered and receive proper care.
You can help Baptiste continue to make a difference by making a financial contribution to help purchase food, personal hygiene products, clothing, and bedding or by donating cans of Spam, chili, tuna, canned fruits, white rice, and other food items.
To learn more or to make a donation, call or text Baptiste at (808) 757-2859, email LMBaptiste808@gmail.com or send a check payable to "Maui's Unsheltered People & Pets Outreach LLC" to P.O. Box 1456, Kahului, HI 96733.

The Maui News – June 17, 2022