RAM member among "Women of Excellence"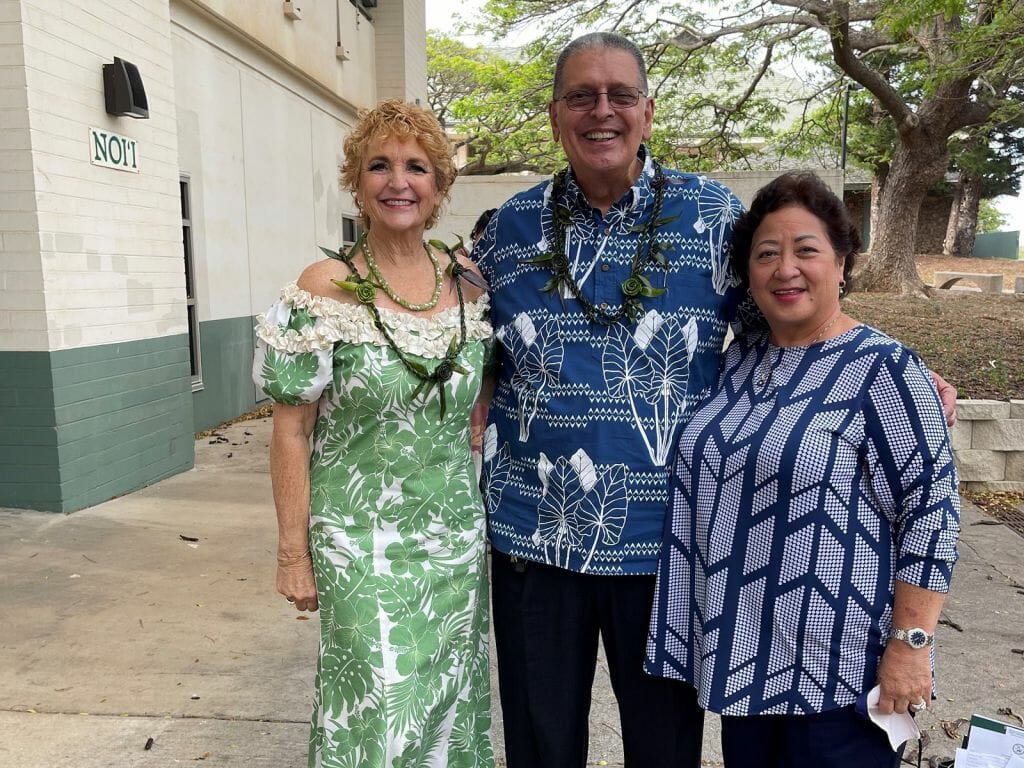 To cap off Women's History Month in March, Maui County's Committee on the Status of Women presented its biannual "Women of Excellence" awards on March 29 on the UH-Maui College campus.
Under the theme of "Maui's Mana Wahine," the 2022 Women of Excellence awards recognized women throughout Maui County who had been nominated for their strength, perseverance and contributions to the community through healing, health, wellness, culture, education, family, volunteerism and service to others. This year, 11 women were honored in four separate categories: Young Woman of Promise, Women of Excellence, Honorary Historical Award and Unsung Hero.
One of the Unsung Hero award recipients was Realtors Association of Maui (RAM) member P. Denise La Costa of La Costa Realty Hawaii, who was nominated for her selfless work, volunteerism and community service. La Costa says she was honored to receive the recognition and was deeply inspired by the stories and accomplishments of her fellow awardees. "It was quite something to be surrounded by women who have done so much," she said.
This isn't the first time La Costa has been acknowledged for her contributions to the community.
Last fall, she was honored as RAM's 2021 Realtor Broker of the Year, an annual award that is presented to a RAM member who has demonstrated outstanding leadership and service. La Costa served as RAM's 2012-13 president and was appointed chairperson of the Hawaii Realtors Political Action Committee in 2015. In 2018, La Costa was nominated by then-Mayor Alan Arakawa and confirmed by the Maui County Council to serve on the Maui Planning Commission; she is now the vice chair of the commission. In 2021, Gov. David Ige appointed her to serve as the Maui County commissioner on the Hawaii Real Estate Commission.
Serving on not just one, but two commissions is no small feat, but La Costa still finds time to give back to her community in other ways. She is a founding member of Women Helping Women's West Maui Task Force, which has since been renamed the West Maui Community Task Force. La Costa is the vice president of the task force, which provides assistance to victims of domestic violence, unsheltered residents, and other community members in need.
She's also a lector and Eucharistic minister at Maria Lanakila Church in Lahaina and a dame of honor in the Knights of the Orthodox Order of St. John Hospitaller, Russian Grand Priory Hawaii Priory. Most recently, La Costa joined the Maui Chamber Orchestra's board of directors and was elected vice president of Aloha Ranch, a newly formed nonprofit that is working to assist Maui's unsheltered.
Her love for the community and efforts to help others have not gone unnoticed. Apart from being honored by RAM and the county's Committee on the Status of Women, the Hawaii State Legislature has recognized La Costa twice for her volunteer work for Women Helping Women and her other contributions to the community.
And there's one more thing you should know about La Costa: She's a diehard Seattle Seahawks fan. On game days, you're guaranteed to find her decked out in blue and green from head to toe. As a season ticket-holder, she routinely flies to Seattle to cheer them on in person.
La Costa says she will give back to her beloved community for as long as she can. "We are all here to help each other," she said. "I live by that mantra."

The Maui News – April 18, 2022