REALTOR® joins fight against cancer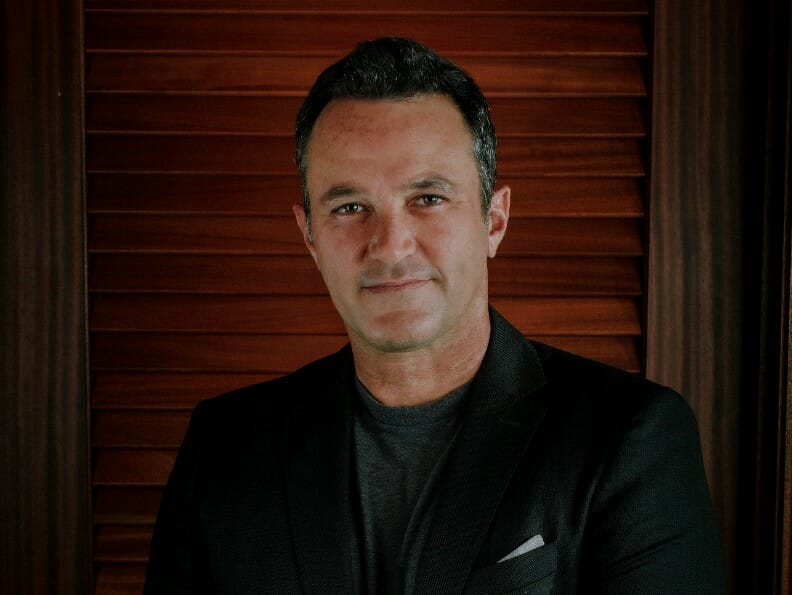 In 2012, doctors told Jamil Newirth he had 17 months to live. The then-32-year-old law school graduate was diagnosed with Stage 4 glioblastoma, a rare and highly lethal form of brain cancer. According to the American Brain Tumor Association, an estimated 12,000 people are diagnosed with a glioblastoma in the United States every year and fewer than 10 percent will survive up to five years.
But Newirth beat the odds.
Today, he is cancer-free and on the front lines in the fight against the disease. In 2017, inspired by the outpouring of support he received from the Maui community, he and a former high school classmate, Chris Thibaut, co-founded UVSC, a 501(c)3 nonprofit organization that provides assistance—financial and otherwise—to local residents battling cancer.
Greg Burns of Compass was one of the first to rally around UVSC. Not long after they launched the organization, Newirth and Thibaut asked Burns to join the nascent nonprofit's board of directors as its secretary. "They came to me because of my work on the Donegan Burns Foundation [an organization that supports schools, afterschool programs, and children's organizations]," Burns said. "After hearing Jamil's inspiring story, I couldn't wait to get on board. He is a survivor, a warrior, and a believer. I am here to help with his vision: to save lives."
UVSC, which stands for "U Versus Cancer" and "Us Versus Cancer," meets the specific needs of individual cancer fighters and raises funds to help cover their medical and travel expenses, among other things. Any residual funds are used to support cutting-edge cancer research.
No one is ever prepared to hear the words: "You have cancer." Apart from coping with the physical, mental and emotional impacts of a diagnosis, patients and their families have to navigate the logistical and financial aspects of cancer treatment, which can be overwhelming. That's why Burns, Newirth and Thibaut are raising funds through UVSC to relieve the financial strain on local cancer fighters and their families.
It's also the reason why Burns donates a percentage of his commissions directly to the nonprofit. "The most rewarding part for me is being able to help families who are already stressed with an illness to have some relief from the financial burden that accompanies this battle," he said.
Apart from raising money for cancer fighters and medical research, UVSC has also established a visible presence in the community, such as the four-story "Mural of Hope" on Main Street in Wailuku Town. In 2018, UVSC commissioned Oahu artist Kamea Hadar and Australian artist David "Meggs" Hooke to paint the mural as an enduring beacon of hope. The nonprofit has also co-hosted a 5K memorial run to honor the life of Trucker Dukes, a 3-year-old Maui boy who bravely battled Stage 4 neuroblastoma—a rare and aggressive pediatric cancer—since his diagnosis at 19 months old.
Burns encourages anyone who has been touched by cancer to consider making a donation in any amount to UVSC. "This is an organization spearheaded by individuals who have all been impacted by this disease in one way or another," he said. "It's their mission to provide help, hope, and love to families when they need it most."
All donations to UVSC go directly to the organization's mission to fight cancer; there are no salaries. To learn more about UVSC or to make a donation, visit www.uvsc.org. To read the stories of the cancer fighters UVSC has helped since its inception, visit uvsc.org/blog.

The Maui News – February 28, 2022