REALTOR® steps up to the plate for Maui youth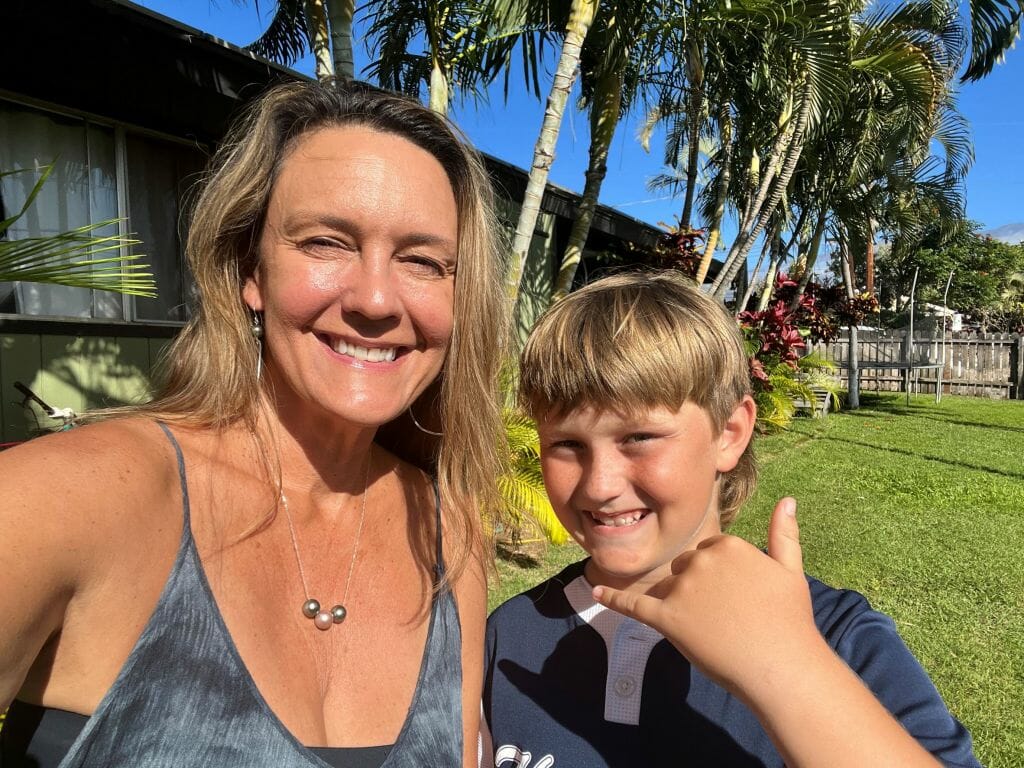 Eighty-four years ago in Williamsport, Pennsylvania, a man named Carl Stotz tripped over the roots of a lilac bush during a backyard game of catch with his two young nephews.
His leg throbbing, Stotz sat down for a moment to let the pain subside. That's when the idea came to him. According to his 1992 obituary in The New York Times, Stotz turned to his nephews and said: "How would you like to play on a regular team with uniforms, your own cap, a new ball for every game and bats your size?" By the following summer, he'd laid out a baseball field, recruited sponsors, and gathered enough players to form three teams.
And that was the beginning of Little League baseball.
Since it began in 1939, Little League baseball has grown from three teams to nearly 180,000 nationwide and abroad. On Maui, there are teams in Central Maui, East Maui, South Maui, West Maui and Upcountry. Mary Kerstulovich of Hawaii Life Real Estate Brokers has served on the Kihei Little League board of directors for the past four years. Her 10-year-old son, Fisher, is a member of the league's Yankees team, so Kerstulovich pulls double duty as a team mom. Among other things, she lends a hand with scorekeeping, orders gear and coordinates refreshments for the players after practices and on game days. "Team moms help facilitate the success of the team," she explained. "It's very gratifying."
Like its counterparts, Kihei Little League is an all-volunteer organization; its coaches, umpires and program coordinators are all volunteers. That said, sponsorships and donations help keep the program up and running. Donations are accepted throughout the year and every cent is used to help the young players flourish, both on and off the field.
During any given season, Little Leaguers aren't just learning how to hit a line drive, catch a fly ball or steal third base. They're also learning good sportsmanship, life skills and values like honesty, loyalty, courage and respect. And on top of that, Kerstulovich said, "They gain a sense of confidence … and a sense of community."
In addition to Kihei Little League, Kerstulovich actively supports the Baseball Academy of Maui. The Maui-based nonprofit is gearing up to send a travel team composed of 10- and 11-year-old players to Phoenix in March for the Triple Crown Arizona Spring Championships. There, they'll get to play ball, meet other teams from across the country, and watch the pros take the field during Major League Baseball spring training.
Earlier this month, the team hosted a car wash fundraiser and they've been collecting donations from individuals and local businesses; Kerstulovich is helping out with the ongoing fundraising effort. She says the goal is to raise $30,000 to cover expenses like airfare, lodging, ground transportation, meals, uniforms and equipment. "We're halfway there," she said. "It feels good to give the kids an opportunity to experience something like this."
You can help the team knock their fundraising goal out of the park by making a contribution in any amount. There are also uniform, hat, bag, banner, travel, lodging and food sponsorships available. After the Triple Crown Arizona Spring Championships, the travel team plans to attend a baseball tournament in Irvine, California this summer and another in Las Vegas in November.
To learn more about Kihei Little League or to inquire about volunteer, donor or sponsorship opportunities, visit www.kiheilittleleague.org or email kiheibaseball@gmail.com. For more information about the Baseball Academy of Maui travel team fundraiser, to become a sponsor or to make a donation, contact Kerstulovich at mary@hawaiilife.com or (808) 283-4688.

The Maui News – January 31, 2022