REALTOR® serves up help and hope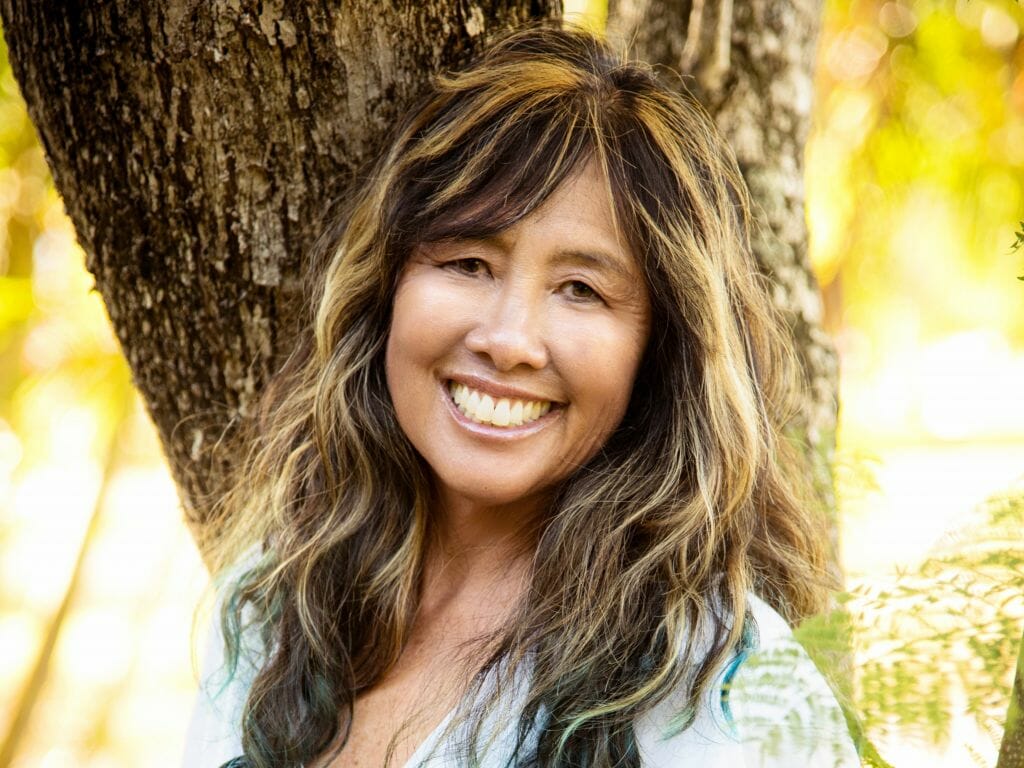 On a sunny day last summer, Lisa Baptiste resolved to do something to help Maui's unsheltered. So she made a big pot of chili, loaded it into her car, and went for a drive. A few hours later, she'd fed a group of people in Central Maui.
And it wouldn't be the last time.
Since then, Baptiste, a Realtor-Broker with Maui Tropical Realty, has prepped, cooked and delivered meals—everything from chili to spaghetti to baked chicken—at least once week to unsheltered residents in Central Maui. In the beginning, she prepared food for 16 people each week; that number has now grown to 32.
In addition to the home-cooked meals, Baptiste distributes ice-cold bottles of water and as-needed items like tents, blankets, clean sheets, toothbrushes, toothpaste, shampoo and soap. She comes prepared for any eventuality, which is why she always keeps her car stocked with extra supplies like Neosporin, toilet paper, paper towels and feminine hygiene products. If needed, she will also help clean campsites and pick up and haul off trash.
And with every delivery, Baptiste offers companionship, kindness and hope. "Our unsheltered need love, patience and education like the rest of us," she said. "Not all can be changed or helped, but they still deserve to be treated as human beings with feelings."
In just a few months, Baptiste has made a big difference in the lives of the people she's met. Many of them have expressed "gratitude, appreciation and motivation to continue to help the people around them—and love for themselves," she said.
She has also inspired others to help. Since she began delivering meals and necessities last summer, several individuals and businesses have stepped up to donate food and other items; Baptiste says she is beyond grateful for their support.
Apart from the weekly deliveries, Baptiste also lends a helping hand to Maui's unsheltered pets. Baptiste started rescuing animals at an early age. Growing up, she and her family would find stray cats and dogs (and on one occasion, a tortoise), get them fixed, and give them a loving home. She eventually became a licensed veterinary technician and began caring for animals professionally. Even after switching careers and becoming a Realtor, she has continued to find feral cats and dogs and ensure they are spayed or neutered and properly cared for—she's adopted several of them, while others belong to colonies registered with the Maui Humane Society.
What inspires Baptiste to continue giving back? "The unconditional love that an animal or human gives to me," she said. "They don't want to be judged as being someone or something who is less of value, instead they want to feel they are of worth. My goal is to remind them of such."
You can help Baptiste continue to make a difference by making a financial contribution or donating needed items. Those items include noodles, white rice and flip-top cans of chili, chicken, tuna and spaghetti sauce, as well as Costco or Walmart gift certificates, which will be used to buy recyclable food containers, hot dogs, hamburger buns, condiments and chicken thighs. Other frequently needed items include paper towels, toilet paper, shampoo, body wash, bath towels, feminine supplies, two-man tents and portable futons.
To learn more or to make a donation, call or text Baptiste at (808) 757-2859, email LMBaptiste808@gmail.com or send a check payable to "Maui's Unsheltered People & Pets Outreach LLC" to P.O. Box 1456, Kahului, HI 96733.
The Maui News – January 17, 2022