RAM member helps students thrive in the classroom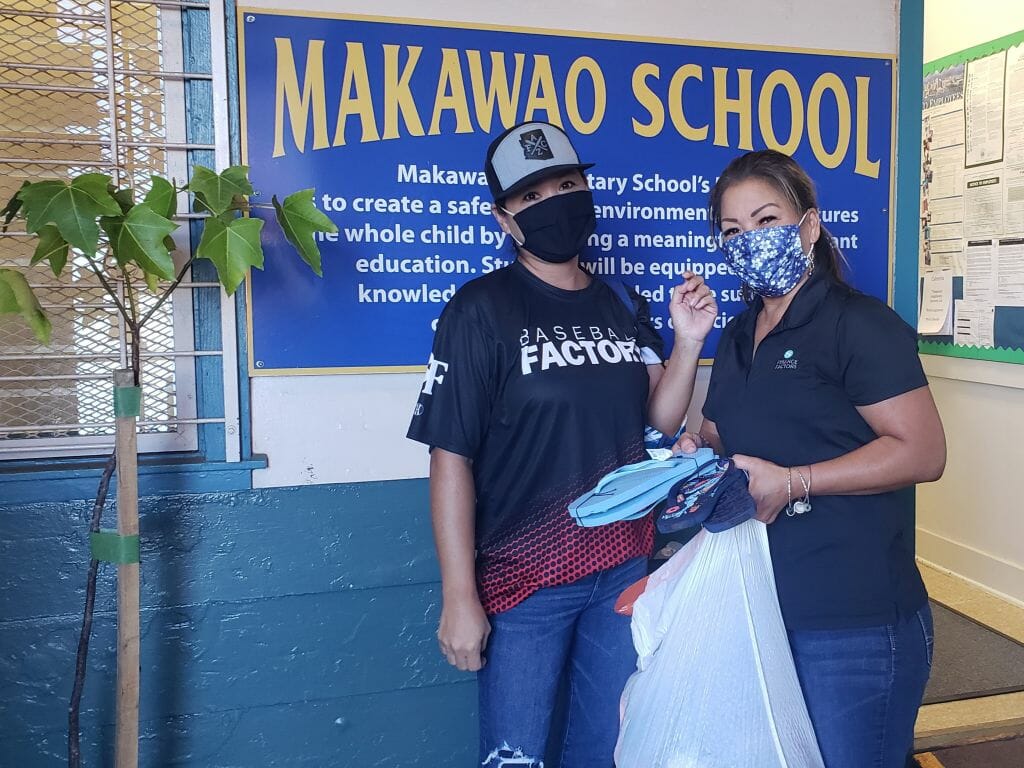 A few weeks ago, Sarah Sorenson of Whale's Tail Realty received a thank-you note from an elementary school teacher on Lanai. It reads in part: "Your generosity and time have made a positive impact on my students and myself … the supplies you donated made the beginning of the year flow much more smoothly for me, as I was able to use them right away. Thank you again for your kindness and the supplies."
Sorenson says expressions of gratitude like this one are not uncommon. She's the founder of the Realtors Association of Maui Community Foundation's (RAMCF) Wishing Well… for Maui Students program. Since 2007, it has donated countless goods, supplies and services to public schools countywide. Run by volunteer Realtors Association of Maui (RAM) members and fueled by the generosity of the community, the program covers every public school on Maui, Molokai and Lanai, along with Ka Hale A Ke Ola Homeless Resource Centers, a nonprofit that shelters students in different grade levels at its Wailuku and Lahaina facilities.
Each school has a volunteer coordinator who collects and distributes donated classroom supplies—pencils, paper, notebooks, staplers and everything in between—throughout the year. "They do it not because they have to, but rather because they want to," Sorenson said. "They have hearts of gold and are incredibly dedicated to their school. They have seen firsthand how even a little bit can make a big difference."
Michele Crozier, regional branch manager of Finance Factors, is one of those volunteers. Two years ago, she signed up to be the Wishing Well coordinator for Makawao Elementary School.
"I have nephews that go to Makawao Elementary and they would tell me about students that were homeless or classmates that they shared their school supplies with because their parents could not afford to buy all the supplies," she explained. "I also have a lot of friends that are teachers and a lot of times they have to use money out of their own pockets to pay for things that they need in the classroom."
Most recently, Crozier dropped off a large bag stuffed with pairs of brand-new rubber slippers for students who lose or break theirs during the day and have no replacement. A bag full of rubber slippers may not sound like a big deal—but it is. "People don't always see 'behind the scenes,' what we go through during a school day," said Makawao Elementary School Office Assistant Kami Antolin. "From a broken pair of slippers, a broken mask, spilled milk … the list goes on. Without generous donors like the Wishing Well, we wouldn't be able to accommodate our students' needs. We are truly blessed to have the Wishing Well as part of our 'ohana."
What's most rewarding, Crozier said, "Is knowing that we can help those families that are struggling in these hard and stressful times."
That said, she encourages others to contribute to the Wishing Well program in any way they can. "This is an awesome program," Crozier said. "Please donate. No matter how big or small, all of the donations benefit the keiki and their education. The keikis are our future."
 You can help Crozier and her fellow Wishing Well coordinators continue to make a difference by making a cash donation or purchasing requested items. (Or both.) Wished-for items include primary composition books, art construction paper, rubber slippers in varying sizes, view binders in varying sizes, copy paper and new or gently used office chairs. Items like file cabinets, bookcases, storage units, desks and office chairs are frequently requested, so if you own a business and need to offload any gently used office supplies or furniture, contact the Wishing Well program for a pickup service. For more information or to make a donation, visit www.ILoveMauiSchools.com or call Sarah Sorenson at 283-3969.
The Maui News – November 15, 2021