REALTOR® delivers food, hope and kindness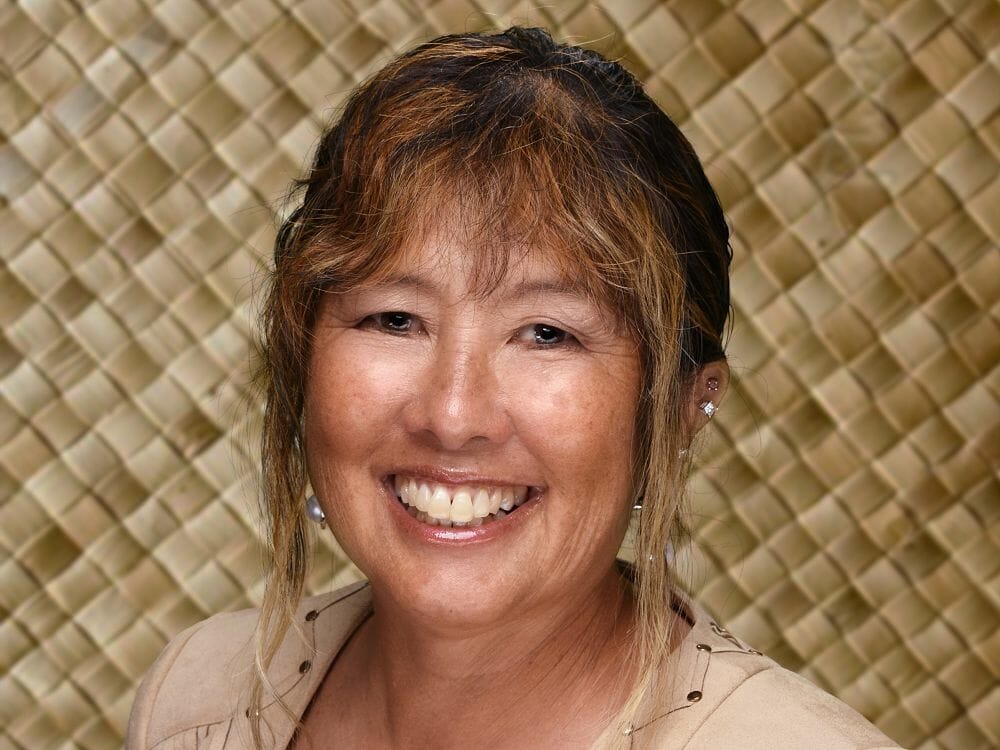 Once a week, without fail, you'll find Lisa Baptiste in her kitchen busily preparing a feast for 20 people. Depending on the week, her home will be filled with the delicious aroma of meatloaf, baked chicken, spaghetti or chili. The menu changes throughout the month, but the main ingredients are always the same: hope and kindness.
Since June, Baptiste, a Realtor-Broker with Maui Tropical Realty, has prepped, cooked, and delivered hot meals at least once week to nearly 20 unsheltered residents in Central Maui. With every meal she serves, she said, "I hope to make this place just a little bit better."
Often accompanied by her college-aged daughter, Phoenix, Baptiste has kindled friendships with many of the people she assists every week. She's come to know them well—not just their names, but also their stories. "I don't just drop off the food and go," she explained. "I spend time with them." On one of her first deliveries, Baptiste met a young man and woman who were initially apprehensive of her. "After spending a few quick moments getting to know them, the young lady out of the blue unexpectedly walked over and gave me a hug," she said. "It made me tear up. It was then I knew this was our calling."
In addition to homemade meals, Baptiste distributes ice-cold bottles of water and as-needed items like clean sheets, toothbrushes, toothpaste, shampoo and soap—everyday amenities many of us take for granted. If needed, she will also help clean campsites and pick up and haul off trash. Baptiste always comes prepared for any eventuality; she keeps her car stocked with extra supplies like Neosporin, toilet paper, paper towels and feminine hygiene products.
In a relatively short period of time, Baptiste has already made a lasting impact, and she will continue to do so in the months to come. "What inspired me to continue this outreach to help our unsheltered is how the people greet us when we offer our services," she said. "They show us such gratitude, by reaching out and shaking our hands, giving us hugs and prayers. It's an amazing experience that I wish everyone should try at least once in their life. The rewards are unbelievable."
On that note, Baptiste encourages others to help Maui's unsheltered in any way they can. To those who may be considering following her lead and distributing food and supplies on a regular basis, she said, "Be committed. Make sure your heart is the right place. And be prepared spiritually, mentally, physically, and monetarily."

As an independent outreach service, Baptiste pays for nearly every expense out of her own pocket. You can help her continue to make a difference by making a contribution of $10 or donating needed items. Those items include flip-top cans of tuna, chicken, chili, creamy peanut butter, strawberry jam, chicken noodle soup and Spam, as well as rolls, bread, hot dog buns, mayonnaise, ketchup, mustard, hot dogs, spaghetti sauce, pasta, white rice, toothpaste, toothbrushes, shampoo, body soap, toilet paper, paper towels, laundry detergent, feminine hygiene products, gallon-sized bottles of water and dog food. Baptiste says one immediate need is a new tent for an elderly blind man whose own tent was shredded by the recent heavy winds. To learn more or make a donation, call or text Baptiste at 757-2859 or email LMBaptiste808@gmail.com.
The Maui News – October 4, 2021